Knowledge at Your Fingertips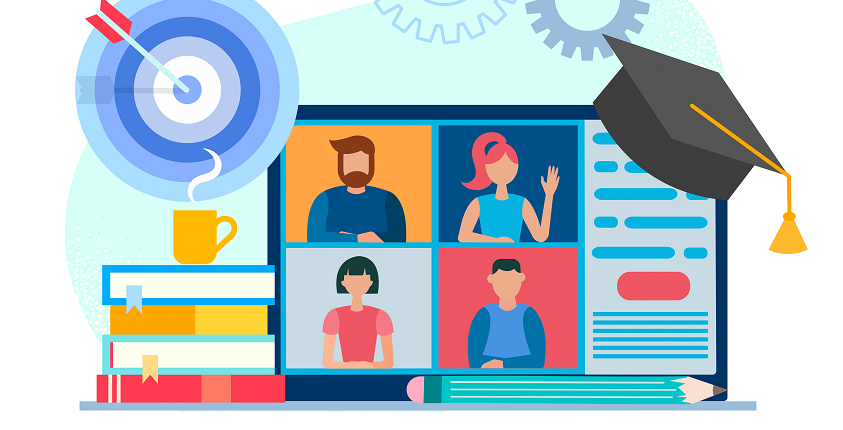 When your business is serving customers, it's important to make sure that every employee knows exactly what he or she is doing. For example, if the business is an insurance company, the employee will need to know how to properly prospect and present to those clients in order to win their business.
Fortunately, GoSmallBiz offers such training to growing business. As a company expands its staff, it needs to make sure each member of team is properly trained. Along with the mentioned sales example, GoSmallBiz has courses covering fields such as HR, website building, business practices, and much more.
Tapping into the multitude of different classes is simple. Starting off, the subscription already comes with two users availability; any further extension can be completed by calling the support center and adding another employee. The training can be accessed by logging into GoSmallBiz and arriving on the DASHBOARD. From this point, the employee must select the TRAINING tab shown below.

The user will be directed into their courses. If this is the first time accessing their GoSmallBiz subscription, they will need to add courses. Click on the COURSE CATALOG located on the second tier of tabs on the white field.

The employee or business owner will be able to see all of the courses available. They will also be able to check the green ADD button. Once that turns red and says REMOVE, it will move from the Available Course section into the Group Course section. Once in the Group Course section, the classes will become available under the My Courses tab.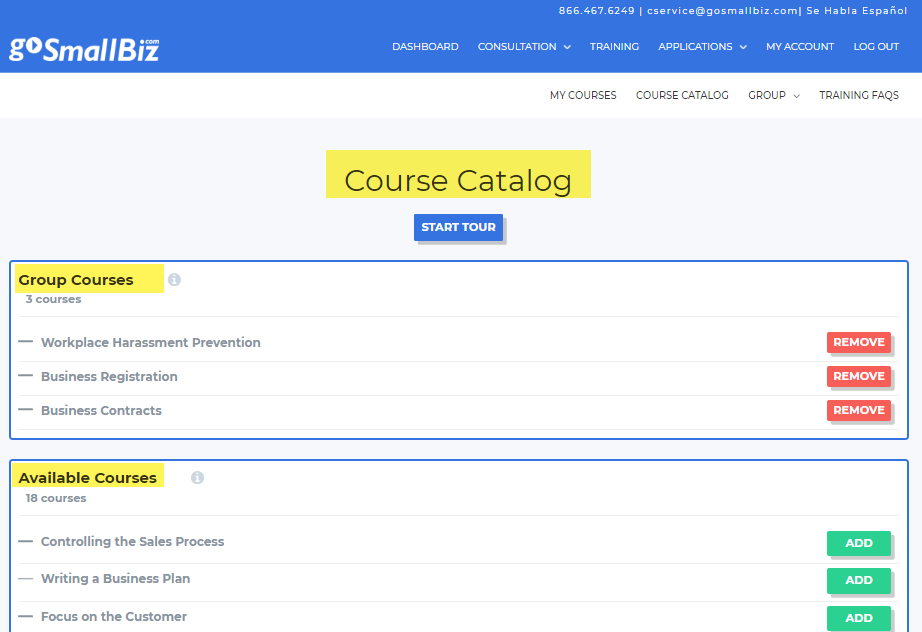 In addition, there is a tab labeled GROUP; this will allow the admin to add multiple people for the course. GoSmallBiz subscription comes by default for two users; however, an administrator can add people for an additional $5 per person. Furthermore, each course has a quiz for a user to take. These scores can be found under the GROUP tab.

The training capabilities are truly an asset to streamline teams and have a cohesive training for all members, ensuring they are on the same page as the business owner. Moreover, with the added bonus of having quizzes available, the manager can make sure that all of his or her employees are meeting the standards set forth by the company and understanding their responsibilities and what each employee can accomplish with the information provided on the course. Finally, the courses will be available even after completed, which allows all employees to return and review if they are ever in doubt. GoSmallBiz provided this tool for all business owners to use in their company along with other various applications, making this program indispensable for small business growth.