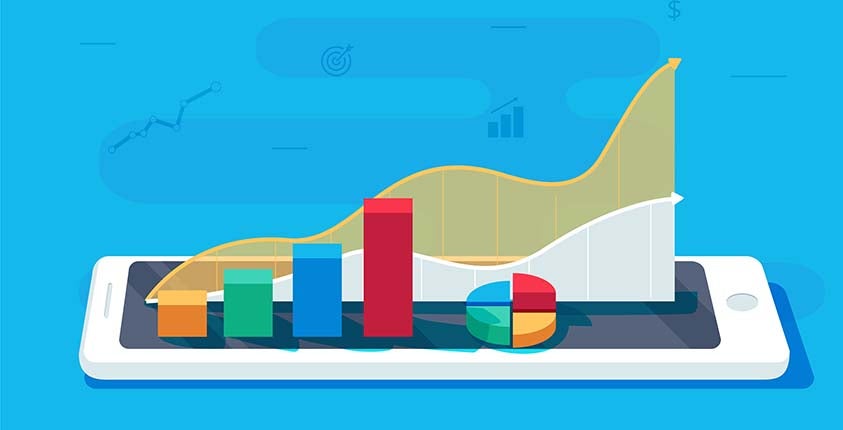 Having tools for quantifying a business's health immediately available for a business owner to review and understand is critical to evaluate how the business is doing on a day to day basis. Specifically, online marketing focus and internet presence are an ever growing necessity, and understanding where a company stands allows a business owner to pivot accordingly in order to target a goal and grow.
Being able to analyze how a business is performing on platforms like Facebook, LinkedIn, and Twitter will give you a better ability to understand how to change and adapt. And with GoSmallBiz, these tools are bundled together with other important benefits all in a single plan!
Setting up the different analytics instruments is easy and fast.
Upon logging in to GoSmallBiz, a user will be greeted by the DASHBOARD page. This not only is the home page, but also functions as a go-to for all of the vital information for social media and analytics down to the city a person is in and the weather. This allows for a business owner to quickly review the daily state of the business, check to see how they are measuring on website usage and also make quick updates to their media feeds or accounts.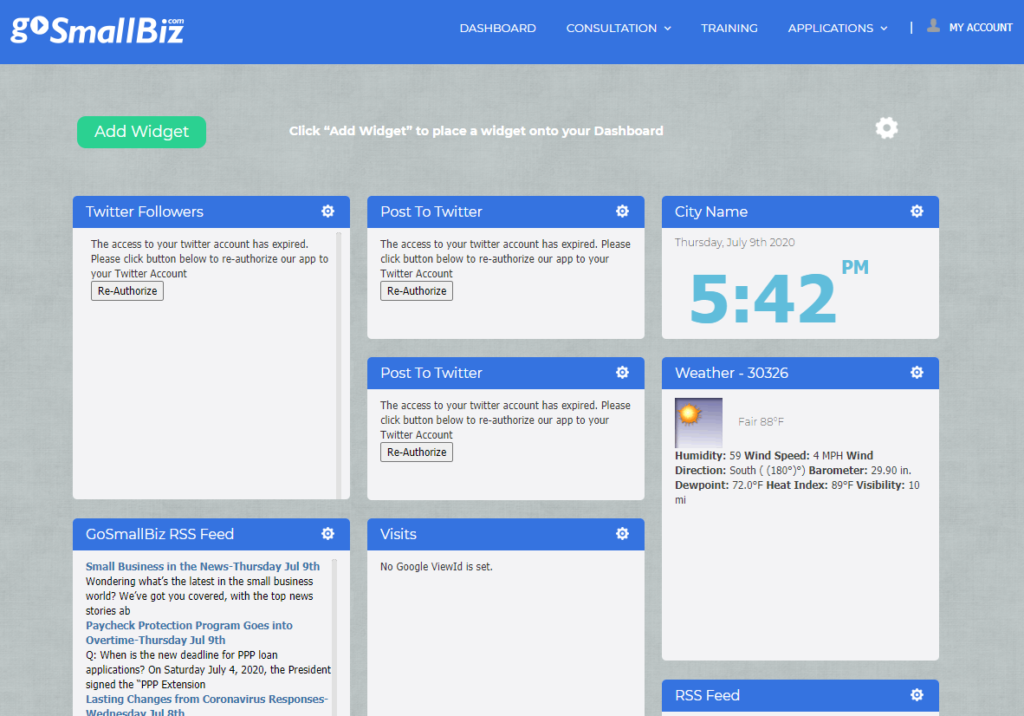 Setting up the DASHBOARD main page is simple and can be done in through just a few steps. Start by clicking on the green ADD WIDGET button; this will open up a pop-up providing different media channels to link to a user's GoSmallBiz account. This provides a quick glance to review key stats.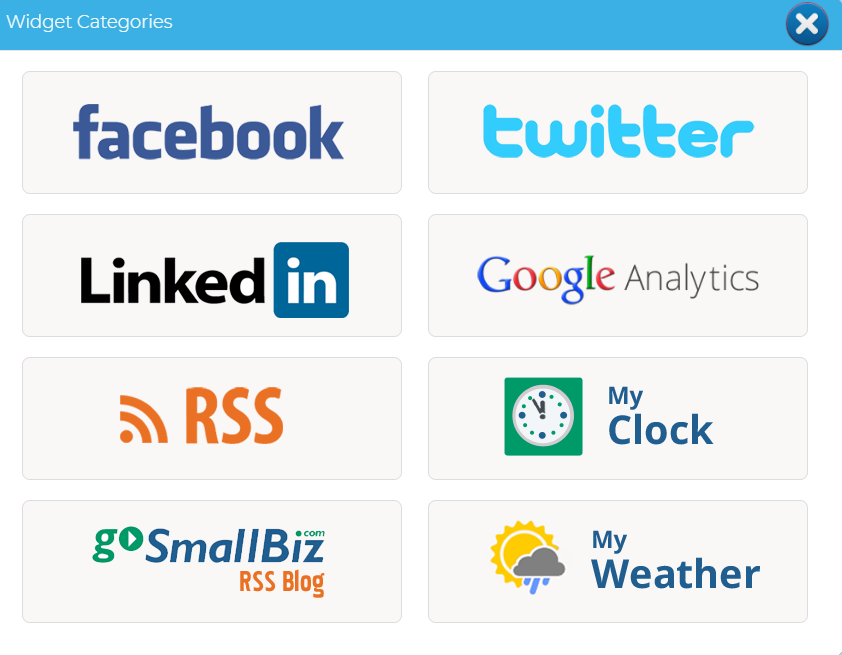 Widgets appear on a clean block, and the admin will just to need to select what they would like to review from the list provided. For example, if the business has a heavy presence on Facebook they may consider checking likes, past posts, adding posts and seeing responses from the community.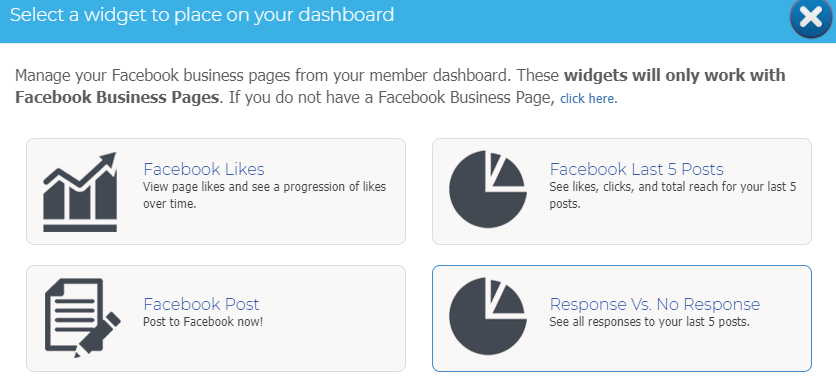 For some of the more complex widgets, there are also videos that are included as tutorials for admins to understand what they are adding to make the most of the DASHBOARD and use this page as an added tool.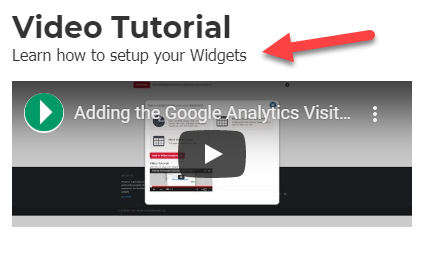 Having tools readily available to measure activity and internet presence is vital for a business's survival in an intensifying market. GoSmallBiz offers these tools to enhance functionality and pairs them with other application found under its suite of programs. For example, if a social media account is underperforming, submit a consultation on how to increase engagement. If your website is not showing on search engines, conduct a website analysis. GoSmallBiz provides an easy access to a meter so that an owner can use those measurements to improve weaker areas of business. The dashboard is a great and helpful tool that allows a glimpse on where a business stands in the greater area.