How to Craft Standout Job Content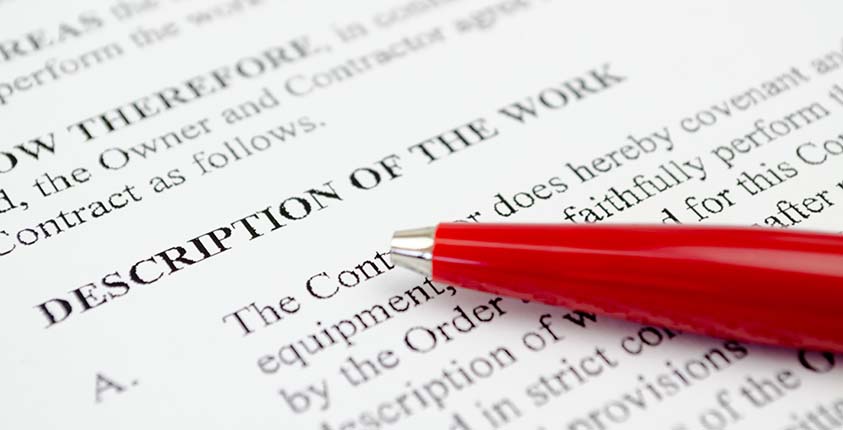 Small businesses represent 99.7% of all U.S. businesses and employ about 56 million members of the nation's private-sector workforce, according to the Statistics of U.S. Businesses and the U.S. Small Business Administration Office of Advocacy. Even with this impressive presence, small businesses have one major challenge: How do you reach the right candidates to grow your business in the most efficient, cost-effective way? Your job title and description are the most powerful way to let job seekers know what you're looking for and what your company has to offer.
Have you stumbled upon a job description that checked all the boxes for being concise, explanatory and compelling? Great job descriptions are direct response marketing materials in their own right, giving applicants a sense of your business, its culture and how they might contribute. Not only do great job titles and descriptions "sell" your company to qualified candidates, they also play a critical role in making sure your job listing appears in the most relevant job seeker search results. Having a strong job title and description also helps candidates self-select and not apply to some jobs that they may not be qualified for, improving your overall candidate quality.
Here are the top three ways to make your listing more effective:
Use Important Keywords
Your job title and description should include all the terms that qualified candidates would search for. Avoid buzzwords that are eye-catching but are rarely searched. It's important to describe the job in normal terms. If you are hiring a "Java Developer," call it that. Avoid phrases like "Ninja," "Rockstar" and "Hacker" that job seekers are less likely to search for and aren't relevant to the role. If you require specific education and/or certifications, be sure to include those important keywords as well.
Got Business Questions?
Get unlimited online business consultation.
Learn More
Be Specific
Describe the day-to-day responsibilities your eventual employee will perform and avoid terms and acronyms that don't make sense outside of your company. Job seekers may misunderstand abbreviations or acronyms. The title "Graphic Designer" is better than "Designer III" because it contains more detail and is not linked to an organizational structure that the candidate may be unfamiliar with. The title "Data Analyst (MBA and SPSS experience required)" is more specific than "Data Analyst" and can help you attract the most qualified candidates. Find the best talent by being clear.
Show Some Personality
Don't forget the human touch.  Give candidates a sense of your company's culture and how they might fit into it. This may also include an overview of employee benefits, salary, schedule and other perks.
Like all marketing activities, job titles and descriptions tailored to your target audience result in higher conversion rates. Clear titles and detailed job descriptions allow the right talent to find your jobs.
Is your job posting set up for success? Call our Support team at 1-800-231-3758 from 8 a.m. – 8 p.m. Monday – Friday to receive one-on-one account consultation and customized job description recommendations from our Account Specialists. You can also review our eBook for additional tips on how to create top-notch content. Indeed is here to partner with you and help you make hires in an easy, measurable and cost-effective way.