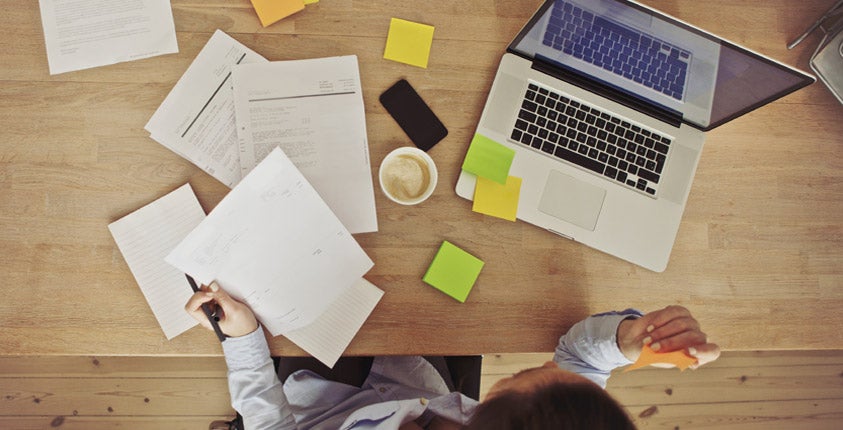 Do You Need a DBA?
Filing a DBA ("Doing Business As") is a common step for businesses. Depending on your state, the DBA might also be called a "trade name," "assumed name," or "fictitious name." A DBA allows you to conduct business under a different name for advertising, branding, and other things. The legal name of the business for a sole proprietorship is the owner's personal name, and the last names of the partners for a partnership, but with a DBA you can also conduct business under a chosen business name. The DBA is useful for business owners who don't want to use their own names as their business name.
In many states, a business must register a DBA with the local or state government in order to use that name to do business. There are some states, however, where you do not have to register—but it's still probably a good idea in order to get some legal protection for the name by registering with the local government.
Here are a few other scenarios that would warrant a DBA:
Opening a business bank account using the name of the business
A franchise business that wants to do business under the franchise's name (check to see if necessary)
Corporations or LLCs that want to use a name that differs from the official name of the corporation or LLC, or that operate other businesses using different names.
DBA Filing Process
Filing for a DBA is a relatively simple process. First, you will need to confirm that the DBA name you want is not already being used by another business. After performing this search, the rest of the process is quite simple. There will be a simple form for you to complete and file with the Secretary of State or County Clerk. Of course, there's an application fee, but this is usually just a nominal charge.
There are a few states that also require you to go to the local newspaper and publish your name. The other major limitation is that the DBA you register for also has an expiration date; you can lose the right to use the name if you don't renew.
Trademark and Legal Issues
While a DBA is very useful, you should know some of its limitations, too.
First, a DBA is not the same as a trademark. You will not have full trademark protection just from filing a DBA, so if you want trademark protection then you should file that way. Other businesses might be able to use the same name you've filed for in your DBA. There are some jurisdictions that even allow two different entities to register the same name, although most jurisdictions do not.
On the other side of that coin, a DBA also does not shield you from claims that you are infringing on another company's trademark. You have to watch out for unregistered trademarks, which, by definition, are not registered by the government. You'll recognize them because they use the TM and their owners have property rights. With research, you should be able to determine if someone else is already using the name you want to use in your region, helping you avoid a complicated legal battle down the road.
For these reasons a DBA is often a good starting point for most small businesses, but as the business grows it may make sense to take that next step and have a more formalized business registration.