Don't Get Blindsided by Home Maintenance Surprises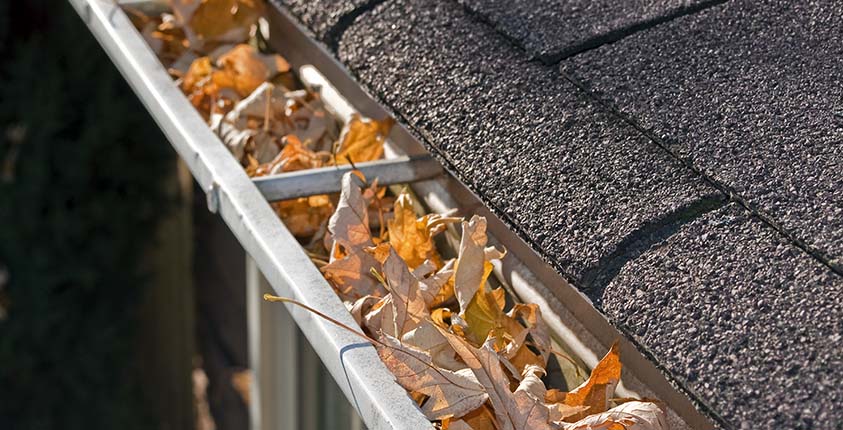 Reduce the stress of real estate transactions!
Get Relocalmove's FREE employee benefits package.
Apply Now
As spring knocks on our door, the last thing any of us want is for summer to knock DOWN our door. Here are some helpful reminders of what to look for now so when the heat of summer arrives we have already prepared our homes for the potential damage that can come with it. Also, no one wants to do home maintenance in the middle of the summer heat. Go ahead and start that base tan in the spring while knocking out some home maintenance!
Clean all gutters. Poor or improper drainage can cause water damage to your home. Check for loose and leaky gutters and ensure downspouts are positioned to drain away from your home's foundation. Clear the debris from all gutters and downspouts.
Inspect the roof. Your roof is your primary source of protection from the elements. With a pair of binoculars, you should be able to spot trouble without having to climb up there. Check for loose and cracked shingles and nails that have raised the shingles up, allowing water to get in behind.
Check seals around windows and doors. Cold weather can cause seals around windows and doors to loosen, harden and crack. Inspect these areas for damage and make repairs as needed. This will help reduce summer cooling costs and keep water out of your home.
Service your home's cooling system. The last thing you want is to be caught in the middle of summer and lose your cooling system. A licensed professional should check this annually to ensure it is working at peak performance.
Check smoke detector batteries. This is an easy and potentially lifesaving task. Take time now to change the batteries in all your home's smoke detectors. Better safe than sorry.
Spring cleaning for the disposal. When you think about everything that goes down the kitchen sink, a good yearly cleaning for the disposal is definitely in order. Simply feed a tray of ice cubes through it while running cold water.
Make sure there are no branches hanging low over your roof or rubbing up against the siding. Other than this being a great way for rodents to get into your attic and siding, it will also prevent branches from tearing up your siding and shingles. If necessary, use clippers or a branch saw to remove anything you can reach from your roof or a ladder.
Clean siding with a pressure washer to keep mold from growing. Check all wood surfaces for weathering and paint failure. If wood is showing through, sand the immediate area and apply a primer coat before painting. If paint is peeling, scrape loose paint and sand smooth before painting.
Check all decks, patios, porches, stairs, and railings for loose members and deterioration. Open decks and wood fences need to be treated every 4-6 years depending on how much exposure they get to sun and rain. If the stain doesn't look like it should or water has turned some of the wood a dark grey, hire a deck professional to treat your deck and fence.
Search for signs that indicate insects and critters have colonized. Also, search aggressively for mold, which often takes the form of gray or black blotches that look like staining. Proper insulation and good ventilation will deter mold growth in the attic, so take action now to prevent the problem from developing in the warmer months ahead.
For more home maintenance tips, head over to Relocalmove.com. If you have any questions regarding real estate information or trends, let us know! We will happily serve you any way we can.
Don't let real estate keep you away from work!
Get Relocalmove's FREE employee benefits package.
Apply Now
Originally published by Relocalmove