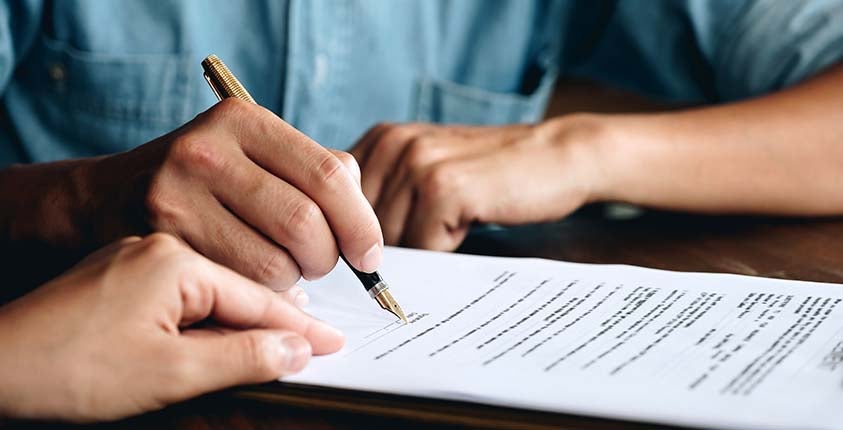 Having to keep an eye on every aspect of your business can be difficult and tiring, but a necessary evil. One of the primary tools in a business owner's arsenal to protect themselves is the use of contracts. But initiating a legal consultation to draft every simple non-disclosure or lease agreement can add up quite a bit. GoSmallBiz has premade legal forms that can be tailored and updated for each situation. GoSmallBiz does not have a legal team that can confirm the contract details, but rather it provides the resources to draft the contracts so that the added expense of writing a contract is eliminated.
All of these legal forms can be found in the contract library found under the APPLICATIONS tab.

After clicking on LEGAL FORMS, the user will be brought to the legal forms library. On this page, the preparer will be able to view any of the pre-made templates for their legal needs. Initially, all the premade documents will be available. If the user needs to view a specific type of contract, they can be filtered on the left-hand side. There is a preview mode as well, where the person creating the document can review if the premade contract is the correct one needed. If there is one the user needs and wants to alter, all they must do is click on the "Use" button.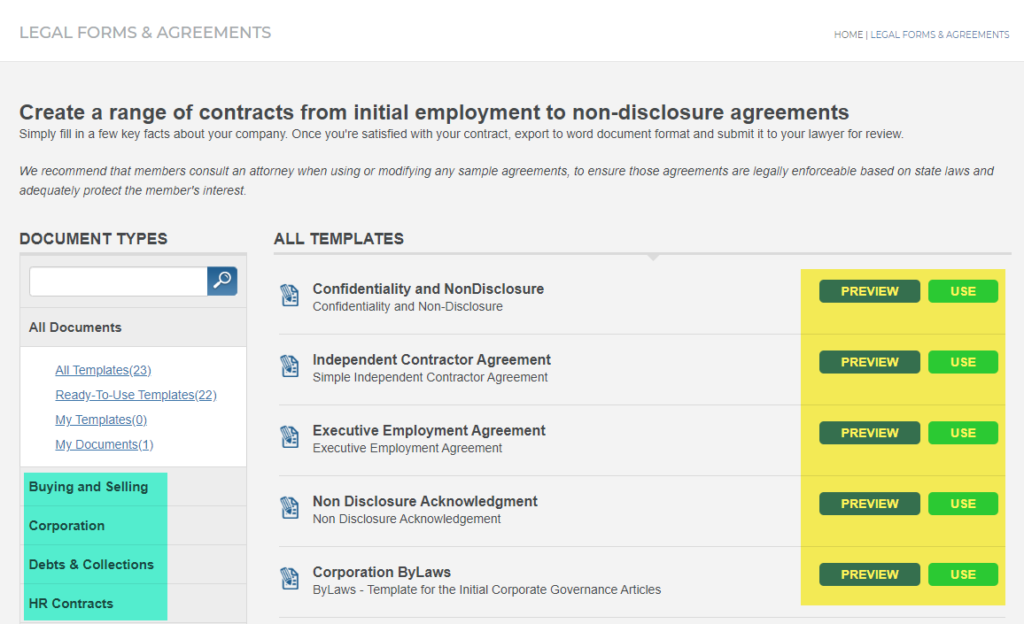 A wizard portal will open up and the writer will only need to add the information asked for into the open fields. After completing this, they can continue to the next page.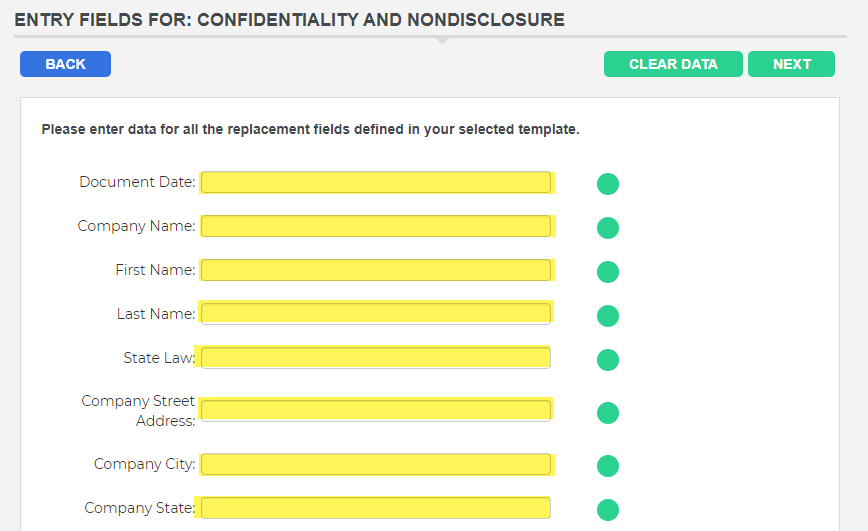 The preparer will come to the last page and see a preview. They have a couple of options: whether to save a copy to the GoSmallBiz MY DOCUMENTS for later use, to download a copy to have saved in their computer files in a rich text format or a PDF, or they can return to edit mode to make any needed changes.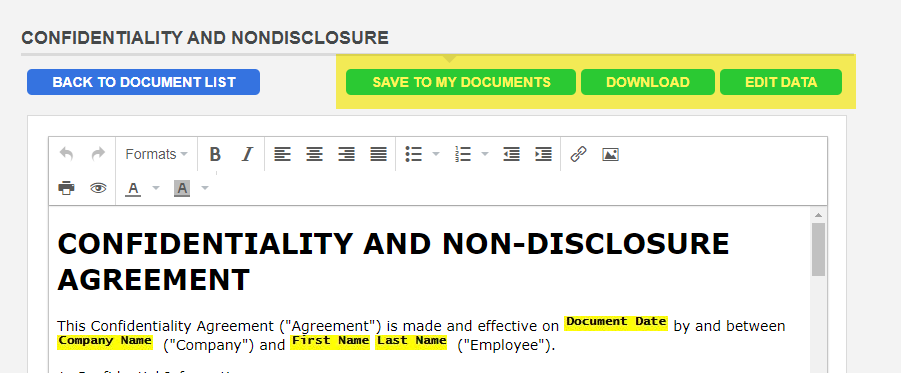 If the right type of contract is not available, there is also a wizard available to create the needed contract, at the bottom of the page. The preparer can write their own simple contract and have it in their library ready for use.

Having a basic contracts and agreements library is an amazing tool to have in a small business's arsenal. While an entrepreneur has to keep an eye on all aspects of their business, having readily made contracts that can be easily tailored for all occasions can help safeguard all their hard work. In addition to protection, it also cuts down legal costs; now a legal office only has to review the contract rather than draft an entire agreement adding additional time to a transaction. These go-to legal forms will make a business more efficient as well as keeping it safe.