Consultant's Corner: The Risks of Outsourcing Overseas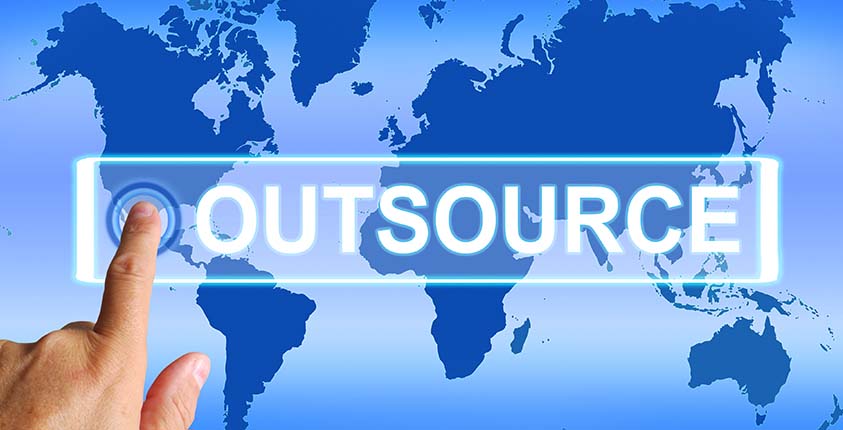 Q. What are the risks of outsourcing IT work overseas and/or hiring foreign workers?
Many businesses outsource IT work to foreign contractors and companies; however, while outsourcing often enables businesses to obtain quality IT services at lower costs than domestically, there are various risk considerations, particularly for small businesses.
To help assess whether outsourcing any of your IT work to foreign contractors or companies maybe effective for your situation, you can review the following industry information, which discusses the various risks and issues, including data security/protection, delivery of services, foreign government regulations, and payment methods.
According to CIO, there are unique risks associated with outsourcing, including:
Political/country risk: Risks associated with the political environment in the service provider's country.
Cultural risk: Risks associated with differing cultural norms, work ethics, languages, etc.
Contractual risk: Risks associated with a) the ability of written contracts to deal with changes in the business environment, and b) difficulties enforcing a contract in another country.
Operations risk: Risks associated with potentially sub-par service, excessive costs, etc.
Compliance risk: Risks associated with sanctions for failing to comply with laws, industry standards, and other requirements in a particular location or industry.
Business continuity risk: Risks associated with recovering or restoring operation after a disaster or other serious interruption.
http://www.cio.com/article/2432296/offshoring/offshore-outsourcing–a-risk-management-perspective.html
https://www.linkedin.com/pulse/offshore-outsourcing-potential-threat-risks-kevin-le
http://www.icsoutsourcing.com/top-risks-of-offshore-outsourcing/
http://www.lexology.com/library/detail.aspx?g=e698d613-af77-4e34-b84e-940e14e94ce4
Methods of payment considerations for international business services – wire transfers, PayPal, international banking services, etc:
http://blog.hubstaff.com/5-ways-pay-outsourced-employees/
http://www.brightjourney.com/q/paying-remote-contractors
https://www.americanexpress.com/us/small-business/openforum/articles/alternative-ways-to-pay-foreign-vendors-1/
http://www.mastercardbiz.com/blog/2014/02/20/things-you-should-know-about-when-sending-payments-to-foreign-suppliers/
Got Business Questions?
Get unlimited online business consultation.
Learn More