Consultant's Corner: How Do I Market My Business Better?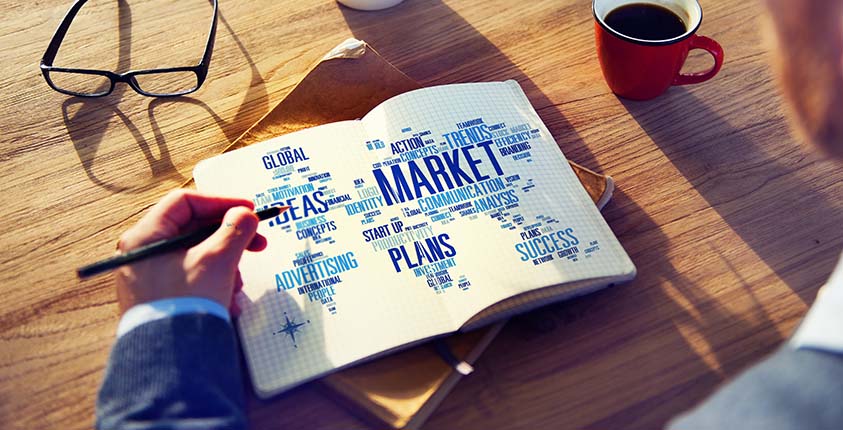 Q. Where do I get started figuring out how to market my business?
Marketing considerations. Generally speaking, marketing plans are influenced by the industry, local competition, target customers, available capital, customer base, and other factors. Also, trial and experimentation is usually required to determine the most effective promotional methods for a particular market. Businesses normally determine by experience which marketing options provide the greatest response with the lowest cost. Business owners test, adjust and measure their marketing efforts to make sure they are allocating their marketing dollars cost-effectively in reaching their potential customers. You typically need to apply this type of approach to any business.
A marketing budget will often be a balance between what print, online, direct mail, media, and other forms of advertising cost in your market and what you can afford. Also, marketing dollars are most cost effective when they reach certain target audiences rather than general distributions. There is no silver bullet in marketing. Whether an Internet website, print, referrals, or other form of advertising, a business must break through the clutter of the many other advertisers to attract the customers' attention. The following are comments and considerations for marketing your business:
Target audience. Effective advertising requires a clear definition of the target audience: male/female, age, income level, profession, etc. You should develop a marketing plan and budget that consistently reaches your defined target customers with the most effective advertising message and method: direct mail, print ads, referrals, etc.
Trade area. The typical service may draw customers mainly from the local area; however, if you have unique services and/or have online services, you may be able to attract target customers from a larger geographic trade area.
Free publicity. There are often opportunities for free publicity or public relations in local or larger markets by providing public interest stories to local newspapers that lead back to your product or service. Being a new business owner in the area, providing a niche or unique service, business of the month and other factors can qualify you for free publicity in your market. Companies should certainly take advantage of press releases and other media public relations that they can obtain for free, by bartering or on an economical basis. There are numerous companies offering publicity advertising services. You can check with local radio and TV stations and advertising agencies and PR firms regarding free publicity. Also, you can review discussions on free publicity tips and suggestions at the following websites:
http://www.entrepreneur.com/article/225772
http://www.morebusiness.com/running_your_business/marketing/v1n2.brc
http://www.verticalresponse.com/blog/7-tools-to-get-free-publicity-for-your-business/
Networking. Making presentations and professional networking with colleagues, local employers, Chamber of Commerce, churches, social clubs, universities and others can be helpful to reach and attract more target clients.
Referrals. Client and business associate referrals are a common form of advertising and an excellent way to build a professional service business. Also, marketing with a current base is generally effective. We suggest you encourage referrals from your customers and make sure you show your appreciation to those who refer customers to you. To encourage clients to give you referral names, your client may find it productive to offer an incentive. The typical referral incentive programs involve a credit towards services, gift certificates for services, or cash referral award programs.
Direct mail. In addition to referrals from customers, prospects, and professional networking, target customer lists can often be compiled for free, or nominal cost, from various sources; however, the most efficient (time saving, accurate, etc.) source of individuals and businesses by industry (NAICS/SIC code), revenues, number of employees, location, income, and other criteria is a commercial list service, though they may cost a few hundred dollars. The following are example list services:
http://www.infogrouplistservices.com/
Dun and Bradstreet is another source of list services for businesses:
Business-to-business (B2B) marketing. If you are interested in marketing your services to other employers, you can locate suggestions and tools for developing your B2B sales methods in bookstore and library publications and websites like the following:
http://www.wisegeek.com/what-is-b2b.htm
http://www.sales-lead-experts.com/tips/articles/
http://www.amazon.com/Fundamentals-Business-Business-Sales-Marketing/dp/0071408797
Online marketing plans. Internet website marketing is common among service businesses. Also, the social media websites offer both networking and target audience advertising opportunities that may be effective for your services. Websites are used effectively by many types of businesses to market their products, services, facilities, and promotions, offer online coupons, and collecting contact/appointment information. Also, business networking and other social websites and blogs are very popular at the moment and some may be able to reach target customers (individuals or businesses) and create interest in certain business products or services. These methods are newer, there is considerable competition, and business networking and marketing results will vary by situation based on various factors. Basically, you would have to research and then test this type of advertising in order to determine if it reaches your target audience or otherwise can be effective for your business. These websites generally have explanatory information for business advertisers on their websites. You can review and consider online marketing methods through resources like the following:
Search Engine Optimization (SEO). SEO is a term that describes the organic, or non-paid, type of search results. As to online marketing in general, there are specific tools to help maximize Search Engine Optimization (SEO) results; however, the impact of the SEO tools can vary by business situation and search engine criteria varies and changes periodically. We do not know what success you are having with search engine rankings and website traffic; however, relevance, search engine registration, keywords, and Google geographic search tools are the basic resources to reach the first page of search engines. Also, testing different keywords and other website content is typically necessary to improve Google and other search engine ranking. Read below to get other useful information:
http://moz.com/beginners-guide-to-seo
Keywords, viral marketing, contact or landing pages, and other inexpensive tools can be used to drive website traffic. The best website marketing tools vary by website based on the purpose (e-commerce, business information, networking, blog, etc.), target audience, geographic trade area, and other factors. You can review example industry discussions on free and other website marketing tools at websites like the following:
http://sbinfocanada.about.com/cs/ecommerce/a/drivetrafficmm.htm
http://webmarketingtoday.com/articles/viral-principles/
http://www.ehow.com/how_2084407_first-page-google-search-results.html
Keyword analysis help:
http://www.internetmarketingninjas.com/seo-tools/keyword-density/
http://tools.seobook.com/keyword-tools/seobook/
Pay-Per-Click (PPC). In contrast to SEO and organic searches, PPC can be influenced by paying Google. If you have used PPC, you know that you can control the costs; however, it is our experience that PPC advertising is not always a cost effective lead generation method for every type of business. You can review Google PPC information at the following websites:
https://support.google.com/adwords/topic/3119071?hl=en&rd=1
http://www.thesearchagents.com/wp-content/uploads/2013/07/Quality-Score-Factors.png
Geographic and niche market search information can be valuable as well:
https://support.google.com/adwords/answer/1722043
Website viewer conversions. You can refer to industry discussions and suggestions like the following on maximizing the conversion of website visitors to customers:
http://www.jeffbullas.com/2011/11/16/how-to-convert-website-traffic-into-paying-customers/
http://homebusiness.about.com/od/yourbusinesswebsite/a/conversion.htm
http://www.entrepreneur.com/article/175376
Social media advertising and networking information and resources. As this area continues to grow, read below for a more comprehensive social media marketing strategy:
Overall social media strategy:
http://www.socialmediaexaminer.com/how-to-setup-a-social-media-business-strategy/
Networking groups:
http://help.linkedin.com/app/answers/detail/a_id/1164
http://www.facebook.com/about/groups
Direct target customer advertising:
http://www.facebook.com/advertising/?src=pf
http://www.linkedin.com/advertising?src=en-all-el-li-hb_ft_ads&trk=hb_ft_ads
https://biz.twitter.com/ad-products
https://business.instagram.com/advertising/
https://www.youtube.com/yt/advertise/
Competitive review. Review how similar businesses market to get ideas for your marketing plans.
Marketing plan. Generally, the best way for a new business to evaluate marketing options, formulate a strategy and develop a budget is with a marketing plan. For help with considering and preparing a marketing plan, you can use the content of our website in the Blog section under the Sales and Marketing article categories and refer to sample marketing plans like the following:
http://www.mplans.com/sample_marketing_plans/
http://www.websitemarketingplan.com/Free/SamplePlan.htm
http://www.morebusiness.com/templates_worksheets/bplans/printpre.brc