Consultant's Corner: Finding Corporate Sponsorship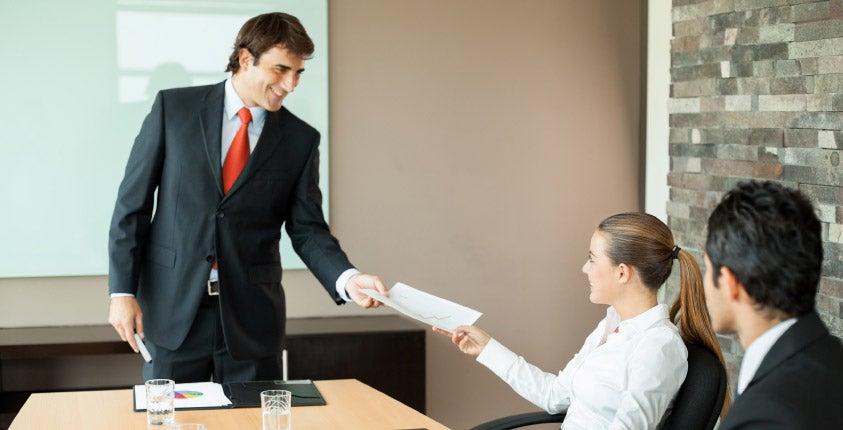 Question: How should I approach potential sponsors for an event that seats about 550 people per month and reaches thousands through online marketing? Is there such thing as a sponsorship proposal form? If so, what type of information should be in there that would be intriguing to a sponsor?
Each sponsorship opportunity will be different and so there is no one-size-fits-all "sponsorship proposal package;" however, there are certain things you should consider:
Sponsorships
Sponsorships are more commonly used by non-profit businesses and usually are associated with some type of event or project rather than a means of procuring general business start-up or operating capital. As for sponsorships, or business advertising, in general, businesses have wide discretion in developing sponsorship programs based on their particular target sponsors or advertisers, the value received by the sponsor, their funding needs and program administration costs, the programs of local competitors and other factors.
Basically, you will need to develop an effective business plan and sponsorship proposal and packages and then focus on those businesses that may have an interest in sponsoring and/or advertising with your business. Other than charitable, social, or special interest reasons, the basic business point in selling business sponsorships or advertising is the value it will provide to the specific business (i.e. will it reach the advertisers' target audience). Sponsorship levels will correlate to this value, so the more value the sponsor receives, the higher the sponsorship level and the more the sponsor typically pays. You will need to gather demographic information and any other information that will demonstrate the business value of sponsoring your event. An advertising agency can be a resource to help solicit sponsors; however, you can obtain sponsorship solicitation information and other tools and suggestions through library and bookstore publications and at websites like the following examples:
How to Secure Sponsorships | TheInvisibleMentor.com
How to Attract Corporate Sponsors | Entrepreneur.com
Sponsorship Proposal
You can locate sample sponsorship proposals (some free and others for a fee) which you can copy, alter or otherwise use in drafting your own document at websites like the following:
Sample Sponsorship Proposal Letter | PRHelper.com
Business Plan Tools
Writing a business plan can involve many issues – identifying the market, evaluating the competition, researching trade area population demographics, feasibility study, site selection, staffing, capital requirements, marketing plan, insurance, financial projections, state and local licensing, business entity selection and formation, operational issues, and others. Outlining the business sections and topics you need to cover helps you develop accurate and concise information for each section. Business plan formats can vary depending on the specific needs of the business, but the following is a basic business plan outline (condensed):
Executive Summary
Industry Information
Market Analysis
Competitive Analysis
Marketing Plan
Management Plan
Operating Plan
Financial Plan
Appendices and Exhibits
Writing a comprehensive business plan can be a challenge; however, it is generally a manageable process with a good outline and use of other business plan tools and samples. You can locate considerable information and tools on business plans and review sample plans at websites like the following:
Business Planning Software | GoSmallBiz
[eBook] 10 Tips for Writing a Business Plan | GoSmallBiz
Sample Business Plans | BPlans.com
7 Best Free Business Plan Templates | Business.com
As for other resources, the Federal Small Business Administration (SBA) sponsors Small Business Development Centers (SBDCs) that provide personal assistance with business plans. The volunteer Service Corps of Retired Executives (SCORE) offer small business services, but they will require you to do most of the research. You can find the SBDC and SCORE offices in your area at the following websites:
Small Business Development Centers | SBA.gov
[latest_posts header="More from the Masters" limit="" category="13″]