Consultant's Corner: Company Car Coverage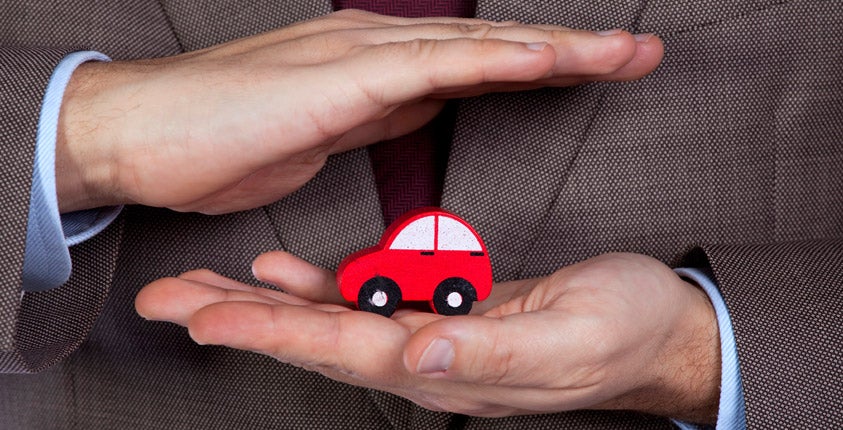 Question: If our company is going to let employees drive a company car home at night, what coverage should we have in place to protect our business?
While we can offer general business advice on insurance issues and you can research insurance requirements yourself, we recommend that you discuss the fact that your business vehicles will be parked at your employees' homes at night in order to clarify the proper insurance policies, policy content, and recommended coverage limits for your operations with a qualified business insurance agent. How you approach vehicle insurance will depend on how the vehicles being used in the business are owned, the number of vehicles (if company-owned or leased), the extent of employee business and personal use those vehicles, and other factors. For example, if employees use their personally-owned or leased vehicles in your business or frequently use rental cars, it would be customary to have a hired/non-owned policy for your employees' personal vehicles beyond personal insurance policies. Also, your business insurance agent can advise you on the type of information (i.e. proof of insurance, driving records, etc) that you will need to collect from employees or from other sources (DMV, etc) to minimize your liability.
We don't know the details of your business or vehicle use, but a commercial auto policy or a non-owned auto rider on your business liability policy may be necessary depending on the ownership and the business use of the vehicles. If the company owns or leases the vehicles, then a commercial auto policy with the company as the "named insured" is advisable, particularly if the company operates under a business entity (corporation, LLC, etc) and your employees will use the vehicles. If employees use their personally-owned or leased vehicles in your business, then a non-owned auto rider is generally appropriate. Even with a non-owned auto rider on your business policy, your employees should have personal auto policies with a commercial use endorsement or rider. Such an endorsement in effect includes the company as an insured party without being a name insured. Without the proper endorsement, a vehicle involved in an accident while engaged in company business may not be covered by personal auto insurance. Also, many individuals carry personal supplemental liability insurance, particularly to cover high risk activities.
You can review information on business and personal auto policies at the following websites:
Business Vehicle Insurance | III.org
Before You Purchase Commercial Auto Business Insurance | About.com
Rental Car Insurance Considerations for Your Company | CFR-INS.com
Drive Your Auto Insurance in the Right Direction | CarsDir.com
General small business insurance considerations:
What Types of Insurance Should a Small Business Consider | BizFilings.com
Employee driving records:
When to Check Job Applicants' Driving Records | BizFilings.com
Driving Records Consent Form | BizFilings.com
[latest_posts header="More from the Masters" limit="" category="13″]