Business Mentoring Series Extra: Building a "Webutation" with Ted Jenkin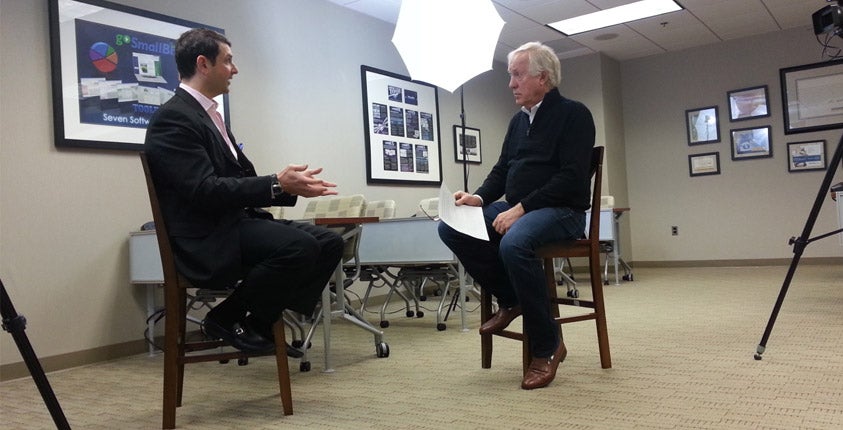 This episode is available now!
Log in to watch.
Log In
Ted Jenkin, co-CEO of oXYgen Financial and founder of the social media training site DitchTheNameTag.com, was our mentoring guest for the month of March. He had so much good stuff to say, that we couldn't fit it all into one episode. This week, we bring him back in a Business Mentoring Show Extra.
What was true in the past is still true today: people do business with people they know, like and trust. The difference is that today that process begins before a customer ever walks into a store or office; it starts online with a business's social media presence and website. Ted shares his advice for creating an online presence that will build trust and likability before a customer ever contacts you directly, developing an affinity for you and your brand.
With today's always-on, always-connected world, it is more important than ever to expand your sphere of influence and make more connections. If your presence online isn't right, people will skip you over even after a referral, so make sure the conversation about and around your business is building credibility and relating to other people. Whether you're using Facebook, Twitter, LinkedIn, Yelp, or HARO, show the world what you have to offer.
In this session, you'll learn:
Why a business needs to focus on its "webutation"
How different types of businesses need to take different approaches to social media
How a business can get its name and expertise out without spending a fortune
See more in this one minute preview below:

Members can see the full episode Thursday night at 8:30 pm ET.
Not a member yet? Click here for a 2 month free pass.
This episode is available now!
Log in to watch.
Log In
[latest_posts header="Business Mentoring Archives" limit="" category="17″]