Business Mentoring Series — Solving Problems with Doug Haugh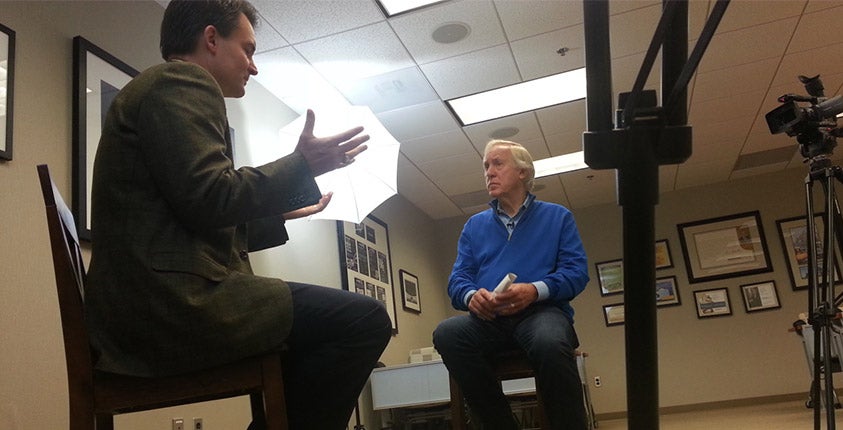 This episode is available now!
Log in to watch.
Log In
Doug Haugh is the President of Mansfield Oil Company, and the driving force behind Mansfield's sales and marketing activities. He has 20 years of experience in the energy and technology industries, and has received multiple awards and honors for his work as an entrepreneur. Doug graduated Magna Cum Laude from Clemson University with a degree in Chemical Engineering, and holds an MBA in Technology Management. On the first week's episode of this month's 4-part series, Doug talks with Fran about taking a guided approach to problem solving in your business.
The Engineer's Approach to Business
In business, you are constantly working to solve problems and make things work. Doug approaches business with the background of an engineer—a vocation that is all about solving problems and making things work. Aspects of his engineering background have translated directly to his work in business, including breaking problems into individual pieces, solving those, and then rebuilding everything back up together.
Using an engineer's approach, he discusses how problems change from when a company is just starting to when it is trying to grow—but success is always about solving problems. With a learning attitude and an interest in building relationships, a leader can successfully understand what is happening and how to overcome a wide range of obstacles.
In this session, you'll learn:
How a leader can still have moments of insight while spending days running the business
Why you should look for people with great curiosity and untrainable skills
How an engineer approaches competitive challenges, personnel challenges, and business obstacles
What the curse of getting bigger is
See a preview of this week's session in this one-minute video:

Members can see the full episode Thursday night at 8:30 pm ET.
Not a member yet? Click here to get 2 months free.
This episode is available now!
Log in to watch.
Log In
[latest_posts header="Business Mentoring Archives" limit="" category="17″]