Business Mentoring Series — The Trouble with Talented Terrors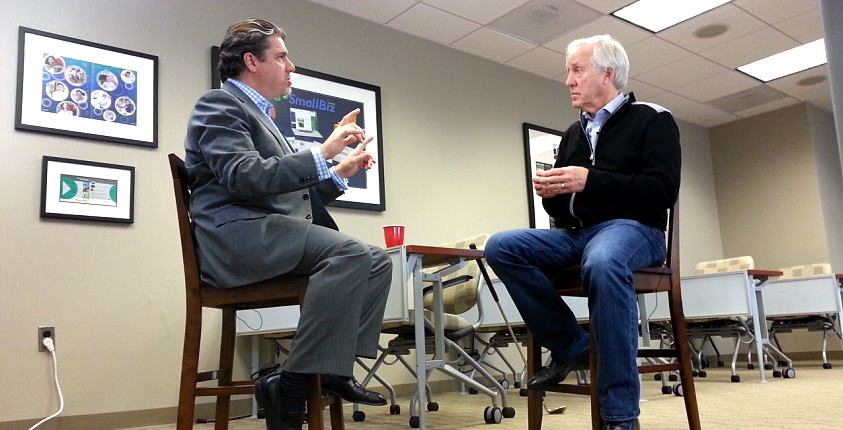 This episode is available now!
Log in to watch.
Log In
Mark Murphy is the founder and CEO of Leadership IQ, a top-rated research and management consulting firm that delivers employee engagement surveys and leadership training for small and mid-size businesses. Mark is the best-selling author of Hundred Percenters, Hiring for Attitude, and Hard Goals. Through Leadership IQ, his programs focus on leadership that inspires a culture with truly engaged employees, who will drive the best results for your business. His work has been featured in the Wall Street Journal, Fortune, Forbes, and other business outlets, and his clients include Harvard Business School, Charles Schwab, Microsoft, IBM, and MasterCard.
This month, Mark talks to Fran about the leadership secrets he has learned along the way. In week 1, he focuses on the importance of company culture and the overall fit of an employee.
If you fill a team with people who are supposedly high producers, but they are a bad fit for your culture and a cancer in the organization, it's a recipe for disaster. Organizations too often tolerate these "talented terrors" because they produce good numbers, regardless of the negative effect they have on so many other aspects of the business. Mark shares research on organizational culture, including the biggest problems for struggling employees and the best way to build a culture that is truly positive.
In this session, you'll learn:
The problem with prima donna high performers
Why most business owners would rather work short-staffed than with someone with a bad attitude
The number one reason employees fail on the job
How a positive culture is different from positive thinking
See more in this 1 minute preview:
Members can see the full episode starting at 11 am ET on Thursday, December 4th.
Not a member yet? Get a 60-day free trial here.
This episode is available now!
Log in to watch.
Log In
[latest_posts header="Business Mentoring Archives" limit="" category="17″]