Business Mentoring Series — The Single Biggest Tax Mistake Business Owners Make with Ted Jenkin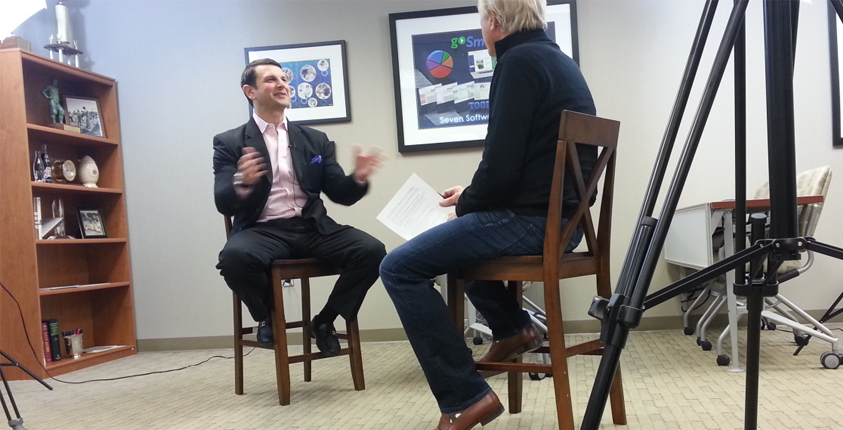 This episode is available now!
Log in to watch.
Log In
March's guest on the Business Mentoring Show is Ted Jenkin. Ted is the co-CEO of oXYGen Financial, a financial services business focused on giving financial advice to the X & Y Generations. Ted and his co-founder Kile Lewis started the company in 2008 and built a new model of the Private CFO, helping clients build a personal financial dashboard. oXYGen Financial is best-in-class with the X & Y Generations and also serves boomers and retirees alike.
Episode 1: The Single Biggest Tax Mistake Small Business Owners Make
For many small business owners, their fear of getting audited trumps their desire to optimize their tax returns—especially when they are just getting started. Ted Jenkin of oXYGen Financial says small business owners should look for every deduction they are eligible to take, to pay their fair share to the government and not a penny more. But don't make the common mistake of muddling your personal and business finances. When you have clear records of all business expenses, it's easier to have that information if the IRS does decide to audit your business.
In this session, you'll learn:
How to separate church and state in your business finances
Why separate business accounts help you maintain business records
Why you need to keep a daily mileage log
Members can log in to see the full episode this Thursday at 11 am ET.
Not a member yet?
Get a 60-day free pass.
Click here
[latest_posts header="Business Mentoring Archives" limit="" category="17″]