Business Mentoring Series — Supporting the Startup Entrepreneur with Jim Flannery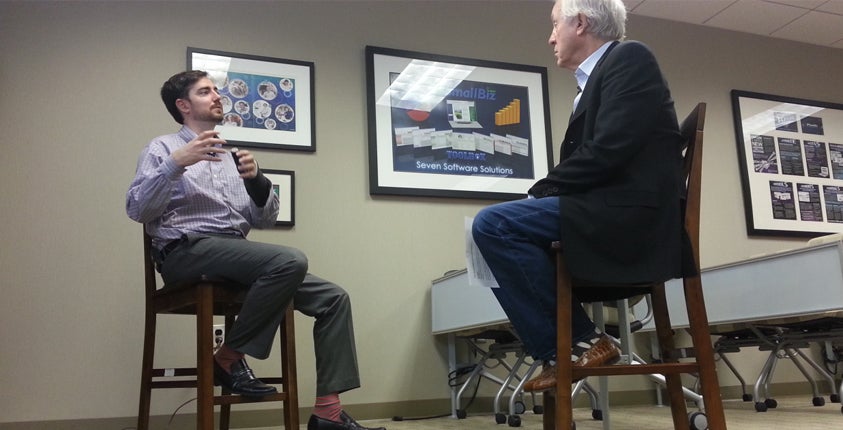 This episode is available now!
Log in to watch.
Log In
February's guest on the Business Mentoring Show is Jim Flannery, Project Director of the Four Athens incubator in Athens, Georgia. Four Athens helps to support the startup entrepreneur community in Athens. He provides information, guidance, and assistance on business strategy, business plans, financial planning, and identifying sources of funding for new entrepreneurs. Four Athens is building a foundation for the local startup community by helping entrepreneurs develop their ideas, build the relationships they need to succeed, and get the resources they need to grow.
Company First, Capital Second
For new businesses just getting started, it's very difficult to go out and get capital. Misconceptions abound when entrepreneurs see and hear about a startup getting lots of attention from big investors, and they might think all you need to do is get in front of a group of rich people and they throw money at you. Jim Flannery of Four Athens works with entrepreneurs to help them start and grow their businesses, and a big part of that process is helping people who need funding. But to him, business development is the first step in the process. Capital and investors come second to making sure the idea is fully thought-through and sustainable.
In this session, you'll learn:
The most common needs for new entrepreneurs
How to focus on a sustainable business idea first
How pitch camps help entrepreneurs in the fundraising stage
See a 1-minute preview below:
Members can see the full episode starting at 11 am ET on Thursday, February 5th.
Not a member yet? Get a 60-day free trial here.
This episode is available now!
Log in to watch.
Log In
[latest_posts header="Business Mentoring Archives" limit="" category="17″]