Business Mentoring Series: Listening to Diverse Opinions with Doug Haugh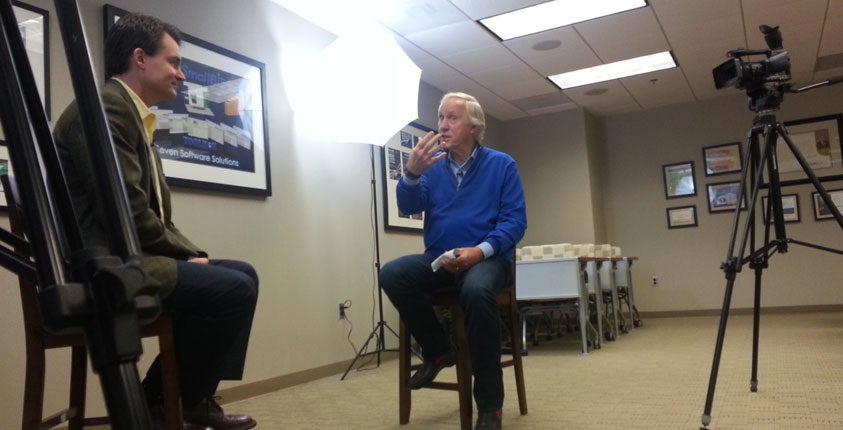 This episode is available now!
Log in to watch.
Log In
On last week's Business Mentoring session, Fran and Doug talked about the never-ending challenge of keeping you and your business relevant, by knowing when to compromise and when to stand fast to your core principles. This week, they talk about how open communication and a diversity of opinion will improve your leadership and decision-making skills. The full episode will be available Thursday night at 8:30 pm ET.
Listening to Diverse Opinions
The worst thing people can do is stop talking to one another. No matter how much people disagree, it's important to keep the lines of communication open. In many walks of life today, people are talking past one another, without really listening to what the other has to say.
But in all too many cases, they aren't even talking at all. If people are refusing to engage in any way with others, then they have no chance of ever finding a way and solving the problem. It doesn't have to be an argument—it is important just to hear people from different sides, and understand their points of view.
Seeking out a diversity of opinion and ideas, and authentically listening and understanding what everyone has to say, will give you a great advantage over someone who only listens to people they already agree with.
Related: Business Mentoring Series: The Importance of "Why" with Doug Haugh
In this session, you'll learn:
The importance of getting a diversity of ideas
How to communicate without needing to argue
Why an optimist will attract more followers than a pessimist
See a one-minute preview below:

Members can
see the full episode Thursday at 8:30 pm ET
here
.
Not a member yet? Click here to get 2 months free.
This episode is available now!
Log in to watch.
Log In