Business Mentoring Series: Learn Your Business First, with Jonathan Pascual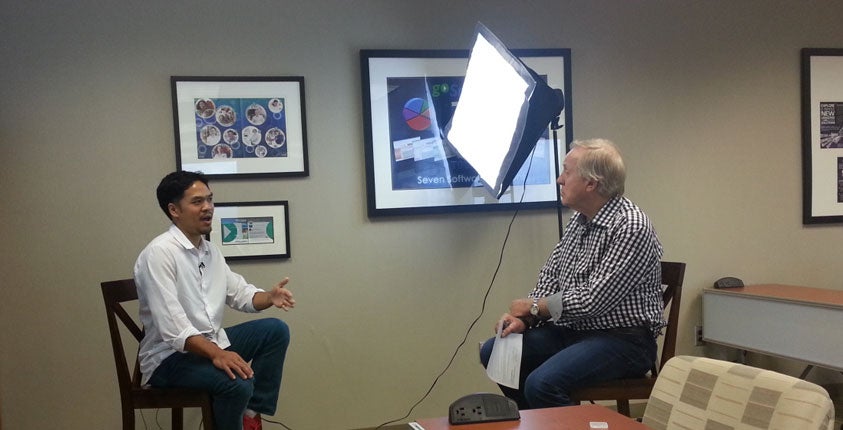 This episode is available now!
Log in to watch.
Log In
Jonathan Pascual didn't always know that he wanted to open a coffee shop. But from the very beginning, he was taught the central value of doing his best no matter what he did. So when he and a friend talked about their shared interest in opening a coffee shop while traveling in South America, Jonathan set to work learning everything he could about how to make that dream a reality.
Starting at the very bottom level as a new hire at his local Starbucks, he learned about the coffee industry from the inside. The salary wasn't much, but the experience and knowledge were invaluable, and every little detail was stored away for when it was his turn to be in charge. He decided that if his dream was to open a coffee shop, he needed to have experience with understanding what that meant.
"I was a little more observant than most would be who get a regular job as a barista at Starbucks," Jonathan says. "I always went into it with my eyes on what could I learn, what could I maybe apply to my own place in the future."
Related Mentoring Session: From Corporate Job to Small Business Ownership, with Jesse Maddox
If you have an idea for a business in an unfamiliar industry, take the time to learn the ropes in whatever way you can. With thorough preparation and insights derived from practical experience, you give yourself the best chance to succeed when you eventually take the plunge.
In this session, you'll learn:
How to learn an industry from the bottom up
How to get more out of a job than just salary
How to learn successful business practices and business models from industry leaders
See a one-minute preview below:
Members can see the full episode Thursday at 8:30 pm ET here.
Not a member yet?
Get 2 months of business mentoring free.
Sign Up Today
[latest_posts header="Recent Mentoring Sessions" limit="" category="17″]