Business Mentoring Series – Give and Take with Adam Grant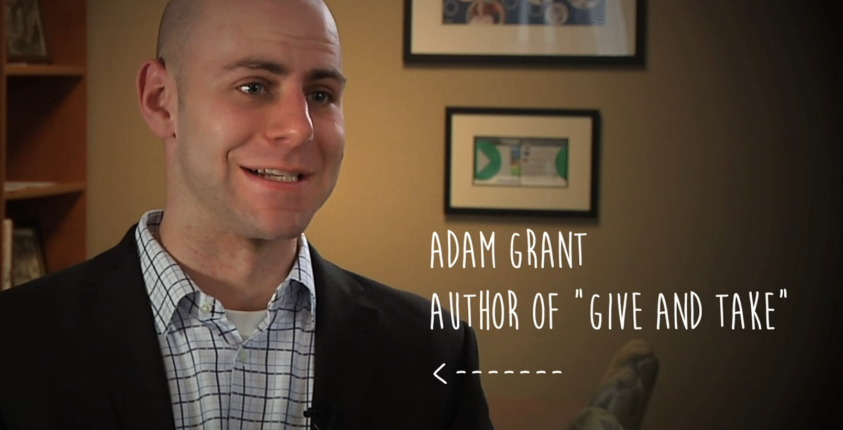 This episode is available now!
Log in now to watch!
Log In
Our new Business Mentoring series for May 2014 is Give and Take, featuring Adam Grant, the youngest-tenured and highest-rated professor at The Wharton School of the University of Pennsylvania. Focusing his research on organizational psychology and workplace motivation, he is one of the most acclaimed social science thinkers in the world. He has received awards from the American Psychological Association, the Society for Industrial and Organizational Psychology, and more, including recognition from Fortune Magazine as one of the World's 40 Best Business School Professors Under 40.
Adam's book "Give and Take," published in 2013, made the bestseller lists for both the New York Times and the Wall Street Journal, and landed him the cover story of the New York Times Sunday Magazine. His book shares his research on the different ways that we interact with others: as givers, takers, and matchers—and how those styles influence our success. "Give and Take" was named one of the best books of 2013 by Amazon, Apple, the Wall Street Journal, and the Financial Times, and ended up on numerous "must-read" lists for business leaders.
Fran Tarkenton, Founder and CEO of GoSmallBiz.com, interviewed Adam about his research, and how it can help small business owners and entrepreneurs. Their conversation is featured in this month's Business Mentoring series, and will begin on May 8 with the first session, "When Giving is Your Motivation."
Watch the trailer for the May 8 session:
Stay tuned throughout the month for more insights from Adam and Fran, with additional sessions including:
How to Identify Givers, Takers, and Matchers
Building a Culture of Giving
How Giving Influences Performance
New sessions will be released every Thursday, and Fran and Matt Tarkenton will recap the key insights at the end of the month.
Want to see more from Adam Grant? The series is free for GoSmallBiz.com members. Join today!