Business Mentoring Series — The Importance of 'Why' with Doug Haugh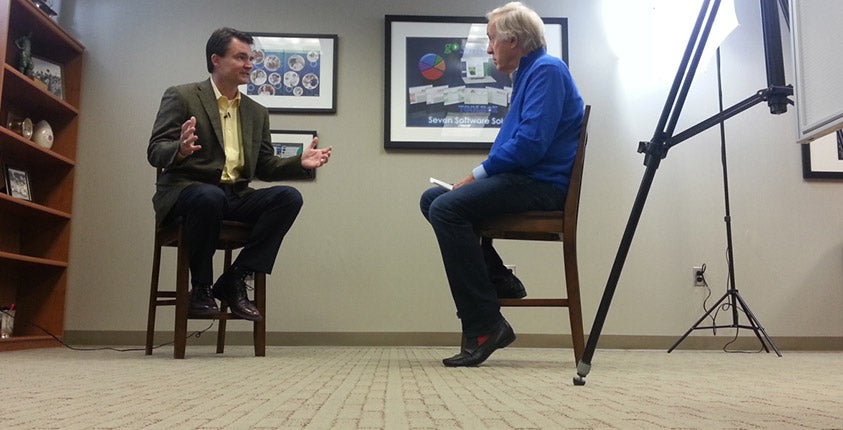 This episode is available now!
Log in to watch.
Log In
On last week's episode of the Business Mentoring Show, Doug talked about business problem solving, explaining how his background in engineering helps him approach and address problems for his customers, employees and organization as a whole. This week, Doug and Fran discuss the importance of finding a "why" in your work. Full episode airs this Thursday night at 8:30 pm ET.
Connecting Your Personal Mission to Your Business
Do you know what makes you happy? Like the saying of Socrates, "Know thyself," it is important to understand what really drives and motivates you.
When was the last time you were joyously happy? Identify what made that happen, and then pursue that, which will lead to good things, says Doug Haugh. Many people have never really thought about it—and the initial instinctive answers are often incorrect. It's not "making money" or "being successful." For most people, the answers are often things like "a meaningful relationship with a spouse," "the relationship with my children," and "finding meaning in what I do."
As a leader, your job is to help people figure out what their personal mission is, and then connect that to the company's mission.
In this session, you'll learn:
How to build a business around purpose
Why good people need a strong framework to guide behavior
How to focus on creating opportunity and value
See a preview of this week's episode below:

Members can see the full episode Thursday night at 8:30 pm ET.
Not a member yet? Click here to get 2 months free.
This episode is available now!
Log in to watch.
Log In
[latest_posts header="Business Mentoring Archives" limit="" category="17″]