Business Mentoring Series — A Negotiation Starts with a Relationship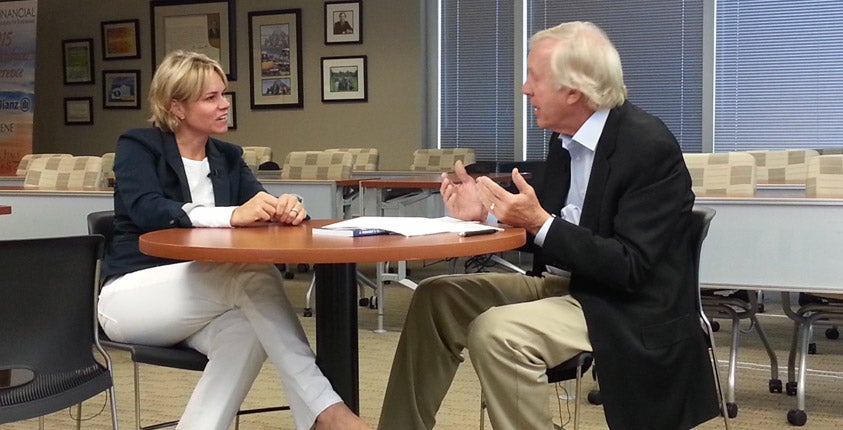 This episode is available now!
Log in to watch.
Log In
This month's guest on the Business Mentoring Show is Molly Fletcher. Molly is a sports agent, nicknamed "the female Jerry Maguire" by CNN. She represented top athletes, coaches, and media figures including John Smoltz, Bobby Cox, Doc Rivers, Tom Izzo, and hundreds more. As one of the only female sports agents in the country, Molly has received many awards and honors, and she speaks to audiences nationwide about business development, management, team building, negotiation, and women in leadership. Her latest book is "A Winner's Guide to Negotiating: How Conversation Gets Deals Done."
In episode 1 of this month's series, Molly talks about the importance of relationships during a negotiation. When it comes to negotiation, there's a big gap in the market: surveys have found that 80 percent of people want to negotiate more, but more than 50 percent have never been taught how to negotiate. Longtime sports and media agent Molly Fletcher helps people get over their fear of negotiating, and clears up misconceptions about what negotiating really means. The foundation to any successful negotiation is a relationship. Instead of approaching a negotiation as if going to war, the key is to be on the same side of the table and work together to understand what each party needs and close that gap.
Own the room: [eBook] Business Networking — Why, Where and How
In this session, you'll learn:
How a negotiation is like a conversation
How to prepare for a negotiation
Why Millennials are slower to trust than previous generations
Why you should embrace the pause in a negotiation
See a preview here:
Members can see the full episode starting Thursday, October 2nd, here.
Not a member yet? Sign up for a 60-day free trial and get two full sessions and all archived sessions. Start here.
This episode is available now!
Log in to watch.
Log In
[latest_posts header="View past sessions" limit="" category="17″]