Business Mentoring Preview: Value the Customer and Your Community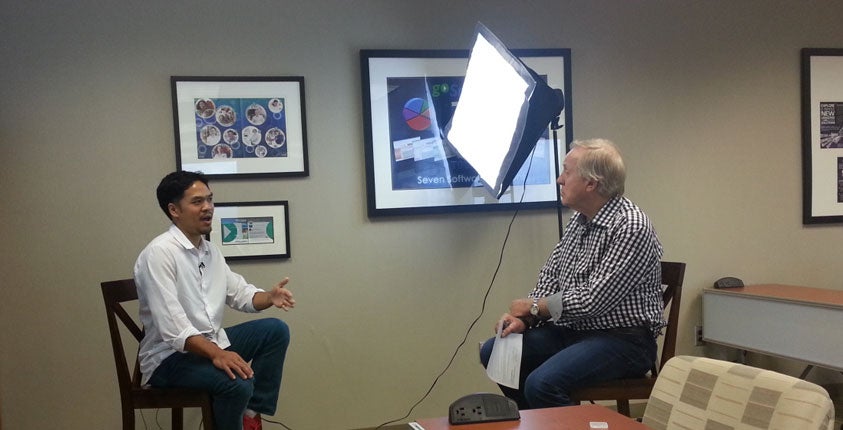 This episode is available now!
Log in to watch.
Log In
Getting a start in the coffee industry as an employee for a larger company helped Jonathan Pascual learn the mind of the customer, and better appreciate the importance of understanding every aspect of the customer experience. It gave him an opportunity to think about ways to elevate that experience and impact people's lives in just the few minutes they were in the shop. Jonathan also experienced firsthand the challenge of staying relevant in a constantly evolving marketplace. A business cannot remain stagnant, no matter how large and successful it is. Getting feedback from customers about new ideas and trying and testing new programs is a never-ending process.
Once he got the opportunity to start working on building his own coffee shop, Jonathan looked for ways to build a business that fit his purpose, which is making connections with people and building a community. First as a manager and acting owner at other people's shops and then jumping in as full owner himself, Jonathan not only built a coffee shop, but looked for a complementary business that would help foster that community spirit. The result was Taproom Coffee, a neighborhood coffee shop with beer openings that helps it to stay open and profitable all day long.
"This is a neighborhood coffee shop," Jonathan says. "You hang out with people and have conversations, and that same thing can be there with beer in your hand. A lot of people love the coffee shop environment, but they don't always want coffee. They can use this place."
In this session, you'll learn:
How to understand the customer experience
How to build a spirit of community
How to evolve to meet customer needs
How to maximize space with complementary ideas
See a one-minute preview below:
Members can see the full episode Thursday at 8:30 pm ET here.
[latest_posts header="Recent Mentoring Sessions" limit="" category="17″]