Business Mentoring Preview: Making a Profit Takes Time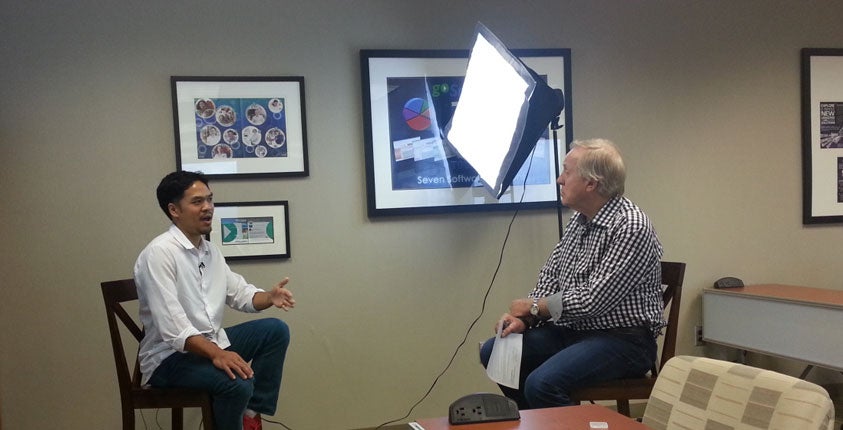 This episode is available now!
Log in to watch.
Log In
Businesses almost never make a profit right away. It takes time. Jonathan Pascual just celebrated the 1 year anniversary of opening his business, Taproom Coffee, but after one year he had not yet made a profit. However, because he had done research on the company's financials before he ever got started, they are at a healthy level—and actually far ahead of the earliest projections, despite the lack of early profits!
"You have to have realistic expectations," Jonathan says. "That's part of doing your homework beforehand. If you jump into it without experience, and say, 'I'm going to open and be amazingly profitable!' that's unrealistic. You can open a place, but you need the foundation of realistic expectations of finances, and expectations through experience, that you have learned what you need to know."
Jonathan launched the company with a mix of his own savings, money from close friends and family, and small loans from acquaintances. But even with his detailed, realistic expectations before he ever opened the door, he says most of the lessons he's learned in the first year have been financial. Every little thing—from how many hours he works behind the bar to what gadgets and merchandise he buys—impacts the bottom line.
With a young business still working towards profitability, Jonathan has made it a general rule not to pay for marketing. Instead, he focuses on doing the best he can in the business, and doing it consistently. "If I am always at this level of excellence, I think customers will come back," he says. He supplements that hands-on approach with an active social media presence and a strong presence in the local neighborhood, pulling from the network of people nearby while also trying to become a destination for people from all over the area.
In this session, you'll learn:
How to set a foundation of realistic financial expectations
How to market a business without spending money
How to build a strong identity for your business
See a 1-minute preview below:
Members can see the full episode Thursday at 8:30 pm ET here.
[latest_posts header="Recent Mentoring Sessions" limit="" category="17″]