Business Mentoring Series – Identifying Givers, Takers, and Matchers with Adam Grant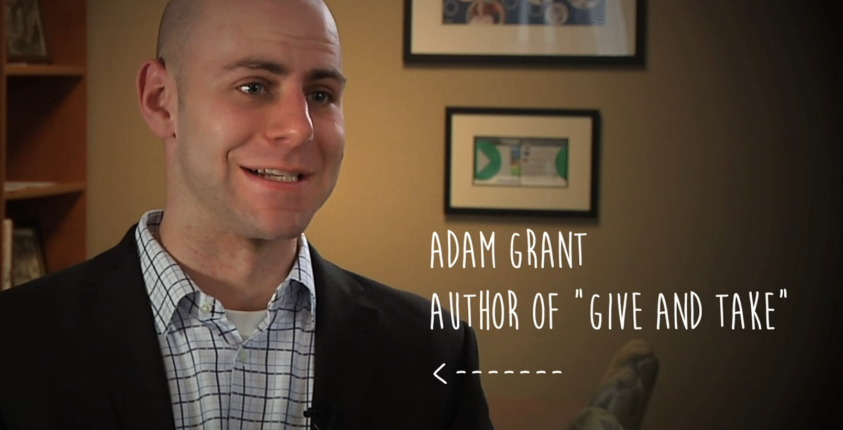 This episode is available now!
Log in now to watch!
Log In
In last week's business mentoring session, Adam and Fran discussed the difference between givers, takers, and matchers and how those interaction styles can influence success. This week, Adam talks to Fran about ways to identify givers, takers, and matchers.
Related: Business Mentoring Series: Give and Take with Adam Grant
When people interact with one another, there are three styles they can take: they might be a giver, a taker, or a matcher. Being able to identify who is who is an important step for building a winning team. It's especially important to recognize takers, but it might not be as easy as you think. There are signs, though, and in the age of social media, it's easier than ever to distinguish between the three interaction styles. Adam Grant shares the clues to help us recognize more generous people—and also how we can become more generous.
In this session, you'll learn:
The differences between givers, takers, and matchers
How social media helps you identify people
Whether a taker can become a giver
How givers and takers describe their experiences
Watch the trailer for this week's session, which you can watch beginning May 15th in your member menu:
Stay tuned throughout the month for more insights from Adam and Fran, with additional sessions including:
Related: Episode 3 Preview –  Building a Culture of Giving
New sessions will be released every Thursday, and Fran and Matt Tarkenton will recap the key insights at the end of the month.
Want to see more from Adam Grant? The series is free for GoSmallBiz.com members. Not a member yet? That's OK – click here to join today!