Business Lessons from Top Female Entrepreneurs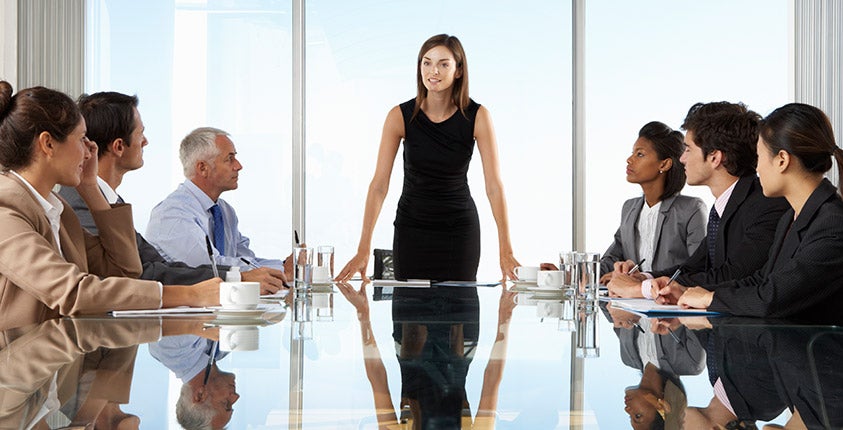 Female business ownership in the U.S. surged to over 9 million companies last year, but you don't have to be a woman to learn from the unique traits that make them successful entrepreneurs. Anyone with a streak of independence and a flair for problem-solving can duplicate the business-savviness that has pushed women to the forefront of small business management.
What can women teach us most about entrepreneurship? First and foremost: You don't have to re-invent the wheel, just make it go faster. Or you can make it cheaper, or longer-lasting, or eco-friendly, or any other of the many variations which can make that wheel fit a new market or a different need. That's what Denise Wilson discovered when she founded Desert Jet, a private charter airplane business. A former pilot, Wilson was already familiar with the burgeoning charter business in her Southern California area, but saw a need for a more cooperative effort to reduce the cost of flight operating expenses. As a result of her success innovating an existing service, rather than re-inventing it, Desert Jet has landed multiple times on Inc.'s 500 list of fastest growing companies.
Women also bring certain traits to the business world that are usually, but not exclusively, attributed to their gender. Chief among these traits are skills usually associated with raising children and home life: trouble-shooting small problems before they become large ones, and solving disputes among siblings. These skills make many women natural entrepreneurs, as well as excellent managers of small groups of employees who often have to work closely together.
Problem-solving is especially significant to successfully running a business, whether your company is small but growing, or giant but lagging. Just ask Ursula Burns, who turned Xerox around when its growth was stunted and failing. After taking over as CEO, she oversaw the largest acquisition in its history, grew the company back into profitability, and expanded it into even larger markets. Last year, Forbes listed her as the 22nd most powerful woman in the world.
Whether you're a woman or a man, successful entrepreneurship requires the same skill-set that achievement in anything else in life does: determination, commitment, and the ability to think on your feet. Tap into those traits that you have hidden inside already and you'll find yourself well on the path to success and profitability.
[latest_posts header="More on Leadership" limit="" category="16″]