Best of Business Mentoring: The Secrets of Tax Season with Ted Jenkin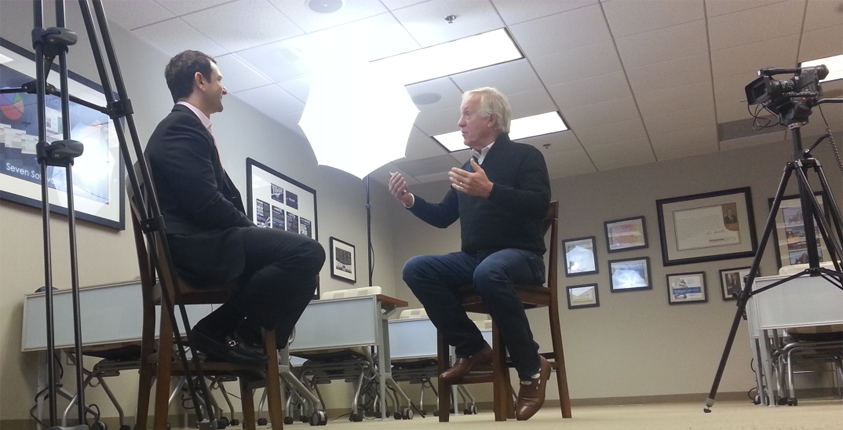 Watch this series!
Log in now.
Log In
Continuing our look at the best Business Mentoring sessions of the year, we're looking at March's series with Ted Jenkin looking at some important tips for small business owners thinking about their tax strategy.
Ted is the co-CEO of oXYGen Financial, a financial services business focused on giving financial advice to the X & Y Generations (hence the name). Ted and his co-founder Kile Lewis started the company in 2008 and build a new model of the Private CFO, helping clients build a personal financial dashboard. oXYGen Financial is best-in-class with the X & Y Generations and also serves boomers and retirees alike.
Session 1: The Single Biggest Tax Mistake Business Owners Make
Ted suggests that many business owners miss out on important deductions and tax savings out of fear of being audited. But by following some best practices, entrepreneurs can optimize their tax returns.
See the 1 minute preview below:
Session 2: 3 Simple Tips to Reduce Your Tax Liability
Every small business owner is looking for extra cash. Ted offers simple steps business owners can follow to save money on eligible tax deductions and reduce their tax liability.
See the 1 minute preview below:
Session 3: Preparing a Tax Plan for Next Year
The best time to work on your tax plan is not the middle of tax season when you're already working on your return. Have a plan from the very beginning so that you can get the most out of your strategy all year long.
See the 1 minute preview below:
Session 4: 6 Last Minute Tax Tips
In this special, live Google Hangout edition of Business Mentoring, Fran and Ted answer our members' last minute questions about taxes and tax planning.
Watch the hangout here:
Bonus Session: Building a "Webutation"
Ted came back for an extra bonus session, sharing advice for developing your brand's reputation online. In an increasingly digital world, trust and likeability start long before anyone actually talks to you or steps in your store.
See the 1 minute preview below:
Members can log in and see all of our mentoring sessions 24/7.
Not a member yet? Get a 60-day free trial here.
Watch this series!
Log in now.
Log In