5 Super Bowl Party Tips We Learned from Bill Belichick and Deflategate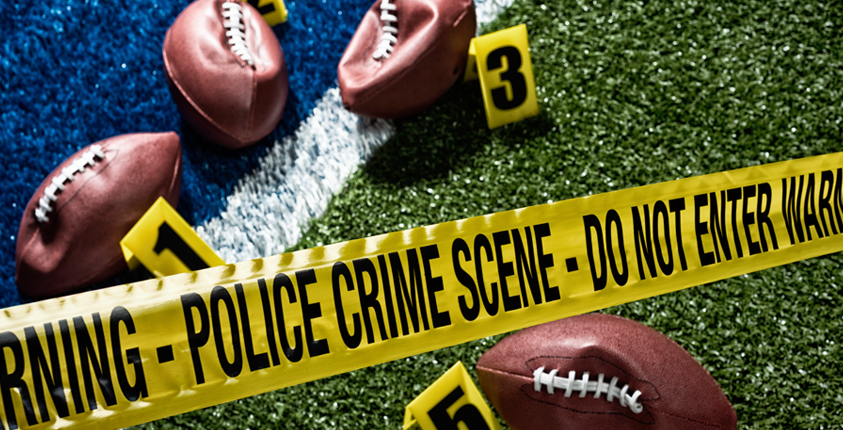 Did you know that the Super Bowl is the second largest single day of food consumption after Thanksgiving? It also ranks as the most widely watched television show of the entire year. While it's not a national holiday, it sure acts like one.
While that's always true, the lead up to this year's "Super Big Game" has been a bit different from most. We've heard way more about PSIs than INTs and for once I think most people would rather talk to the ball boys than the quarterbacks. In case you've been on Mars for the past week, I'm talking about Deflategate.
While you may think this scandal is full of hot air, there is a silver lining. Many small business owners will be inviting friends and family over to watch this weekend's game  and, with tax season looming, you should always be looking to save a few bucks. With that in mind here are 5 smart money moves Bill Belichick himself might use to deflate the cost of your Super Bowl party.
1. Make It A Potluck Sunday
Stick to finger foods for your party (chicken tenders, pizza bites, pigs in a blanket, etc.) and get your guests to bring the side dishes and desserts. Most people like to pick during the game, so this type of set up will work very well.
2. They Bring The Vodka, You Bring The Mixers
You could also consider a BYOB component to your party. Rather than buying beer for everyone, consider a beer ball or something that will cut down on your overall cost. Also, if your guests bring the wine and hard alcohol, supplying mixers only will really help your bottom line.
3. Buy in Bulk
Grocery stores love to set up their potato chip or Dorito's display with a mini football field right at the entry point of the store for the week leading up to the Super Bowl. Instead of Kroger, think Costco and try to buy all of your chips, nuts, and sweets in bulk.
4. Minimize The Decorations
Odds are that if your guests, decked out in their team gear, will already be decoration enough. Don't waste your money buying lots of elaborate decor for the house as almost everyone will be focused on the food, the game, and the booze.
5. It's Dollar General Time
If you need paper goods, ditch the branded team swag and go for solid colors like blue or green. The Dollar Store is a great place to get cheap cups, plates, napkins, and plastic silverware so you aren't spending a fortune on these throwaway (literally) items.
In the end, as long as you don't mouth off like Richard Sherman or deflate your cheese balls, your party should go off without a hitch. Most people just want to be around a bunch of people who enjoy football and a good time while they enjoy one of the biggest days of the year. Stick to these five tips and you too can host a party that Bill Belichick would be happy to deny having any knowledge of.
[latest_posts header="Related Posts" limit="" category="4″]