5 Things to Do When You Start a Home Business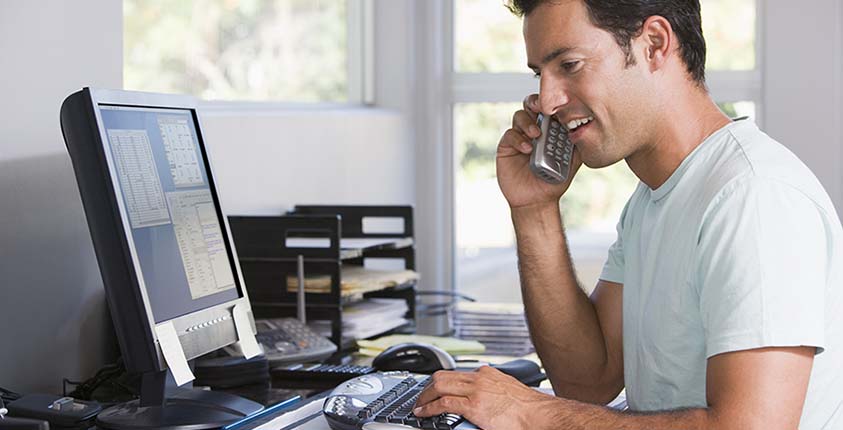 Many people dream about starting a business that they can run while they are still wearing their pajamas. You may be a mom or dad who is wanting to run a little side business while your children are still growing up. Or perhaps you have come up with a special recipe for brownies or cookies that you can sell right out of your house. Whatever the business may be, you might want to consider what financial moves you need to make to get your business up to speed. Here are five smart money moves for your new home business.
Make a Separation of Church and State. The IRS isn't going to like it if you tell them you spent money on your personal credit card when it was really for your business. Sooner than later, make sure to get yourself a separate business checking account and business credit card so you can put the right expenses where they belong. If you are really serious about this being a business, you might want to get a separate tax identification number, give the business a name, and potentially set up an LLC.
Get a Business Budget. Doing a budget can be a difficult task. Doing a business budget can be even more difficult because there is no history of expenses. Make sure to add 30% to 50% to your expense projections as there will be unexpected expenses when you start the business in the first year. This way you can do your best to measure twice and cut once. You can request a business budget by pinging me at ted@oxygenfinancial.net.
Have a Marketing Plan. Unless you think you are ready to hit up all of your friends and family, it's probably time to get a detailed marketing plan for your new home business. One of the biggest expenses new business owners underestimate is the cost of marketing and cost of client acquisition. This will be an important area to develop a plan.
Know the Laws. When people start a home business, they often don't do research on the applicable business laws, which can cost them down the road. Make sure you know whether or not you need a business license or a certain type of permit to do business. In addition, will your new business have to pay sales tax or property tax? These are important questions to resolve before you get too deep into making sales in your new business.
Be Wary of the Hobby Rules. One of the real important questions is whether this is a business or this is a hobby? If your business loses money in three out of five tax years, the IRS could question whether these are legitimate tax losses or the business is really just a hobby. Making sure you really run the new home business like a real business is paramount in this discussion. Do you have a website? Do you have business cards? Do you keep monthly books? Make certain that you are doing what any normal business would when running daily operations.
Use these five smart money moves tips when you start your new home business!