3 Time Management Lessons from a Customer Relationship Managament System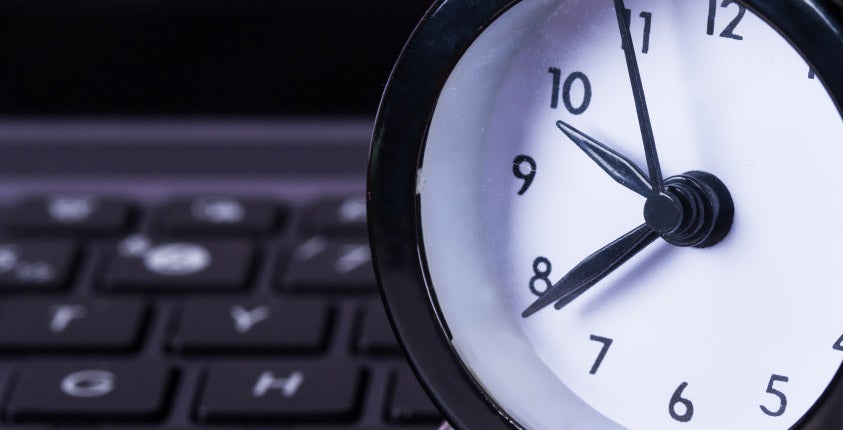 I run a company that helps businesses find new sales leads – we help companies connect with potential customers who are interested in learning more about what they sell. Part of our work involves using a Customer Relationship Management (CRM) system to help track, analyze and follow up on conversations with customers over time. The CRM is the lifeblood of the sales business – all day, we use this tool to keep track of each and every conversation as we talk with customers and learn more about their needs.  With so many client conversations during the day, we need a system in order to manage our relationships.
But even if you're not in the sales business, here are a few ideas for how you can use the principles of "customer relationship management" to boost your productivity and time management:
1. Keep lists of ideas for your work and life. Do you want to try some new ideas in your career, or explore some new ideas for a favorite hobby or for improving your home? Set up a spreadsheet of ideas where you can add links to articles and keep notes along the way. You can use Google Docs to share the spreadsheet with your spouse, your friends, or anyone else who needs to be involved in your project. There's nothing worse than having a great idea, and then losing it because you forgot to write it down. Keeping lists makes it easier to capture all of your moments of inspiration and refine your ideas over time.
2. Keep track of conversations over time. One of the most important aspects of a CRM system is that it makes it easy for us to keep track of conversations, take notes, and update the status of various customer relationships as we move through our sales process. For example, if a customer asked a certain question, we can make a note of it and find the information that the customer needs. If a customer seems more or less interested in getting closer to making a purchase decision, we can rank the customers in terms of priorities. Salespeople aren't the only ones who need to keep track of conversations and monitor changes as time goes by. Are you looking for a new job, doing volunteer work or fundraising for a favorite organization, or doing any other project where you need to cultivate relationships with people over time? Make a list of names, contact dates, and notes about who said what to whom. (Again, you can use Google Docs to create an online spreadsheet – compatible with Microsoft Excel – to keep track of all of the latest updates.)
3. Give yourself short-term goals and rewards. Another aspect of CRM systems that helps salespeople do their jobs is the way they make the job into more of a "game." Many CRM systems have ways of tracking sales people's productivity, assigning rewards, and giving out fun little virtual prizes, even for minor things. For example, many sales people are reluctant to pick up the phone to make cold calls – CRM systems have built-in ways of rewarding people for completing a certain number of cold calls, even if they don't lead to an immediate sale. Putting in steady, consistent effort, in sales or in other areas of life, is often the best route to success. So in your own efforts to reach your productivity and time management goals, look for ways to stay on target by making a "game" of it – if you call 10 people in one day as part of your job search, give yourself a reward. If you want to go to the gym 5 times a week, set up a commitment on Stickk to hold yourself accountable for doing it. Get an accountability partner to help hold you to your goals – perhaps you and a friend can share a goal with each other, help each other reach the goal, and along the way, if you make progress and keep your commitments, you can reward each other by getting together for lunch.
One of the things I've learned from working in sales and lead generation – which is often thought of as a competitive business – is that the people who succeed at reaching their goals aren't always the "natural sales people," they're the ones who do the best job of managing their time, maintaining focused productivity, and creating a sustained, consistent effort every day. You can do the same to achieve great success in your personal goals. Start now!
[latest_posts header="More on Sales" limit="" category="5″]