3 Applications to Declutter Your Life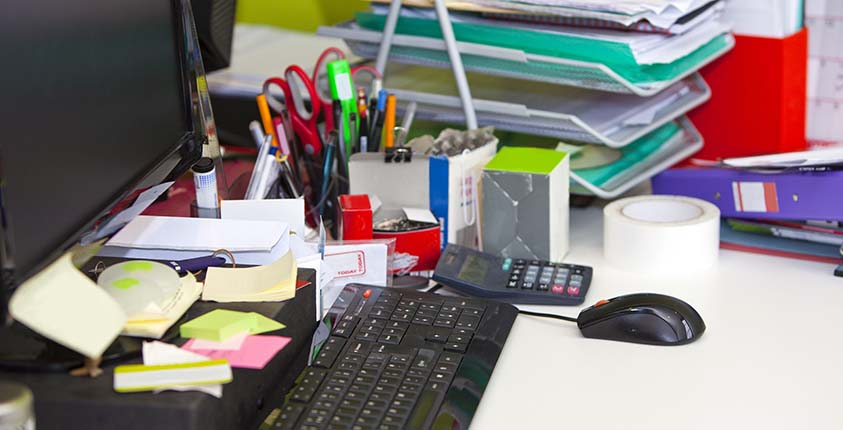 Every day, we become more and more inundated with the overwhelming onslaught of emails in our inboxes. Technology was supposed to make life easier, but in some ways it has just made us all more accessible. If you are like me, you would swear that every time you click the unsubscribe button that you automatically got enrolled into another set of emails. Here are three applications I found that could help free up more time so you, too, can focus on increasing your bottom line.
Unroll.Me
Swipe Left. Swipe Right. You can even Swipe Up. Unroll.Me is one of the first applications I could find to help you declutter a subscription infested mailbox. Simply download the Unroll.Me application on Android or iPhone. Once you install the application, you can put in your email account and Unroll.Me will scan your inbox for all of the subscriptions you are currently enrolled in at this time. If you decide to swipe left, you'll be taken off the subscription. If you swipe up, you can roll all of the subscription emails into one email. If you swipe right, you can keep the subscription in your regular email feed. How's that for some major de-clutter?
Brightnest
With a mission of making homeowners happy, Brightnest will walk you through a questionnaire about the kinds of things you care about as a homeowner and whether or not you have kids, pets, etc. What's really cool about this is that Brightnest will help you schedule those annoying things you forget to do such as change the air filters, prepare your house for the winter, or other maintenance items that you just easily forget about in your life. They also give you cool tips on other ways to save money on your home or maintain your home.
TimeTrade
Tired of tracking people down professionally or personally to get appointments scheduled? We actually installed TimeTrade into our business this year and it's been fantastic for allowing people to schedule meetings on their own time. If you are constantly wrecking your calendar by scheduling and rescheduling appointments, this application could be a cost effective way to remedy the problem.
We are always trying to figure out how to create more efficiencies in our lives. Try these three apps to get more time back in your life and stay on track so you can increase your bottom line!
Got Business Questions?
Get unlimited online business consultation.
Learn More