Unlimited Business Consultation
Better decisions lead to a better business. Get help from our expert consultants whenever you need it.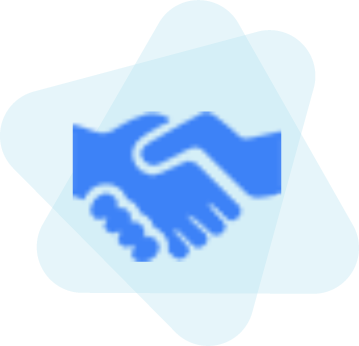 Experienced consulting team
Get information you can trust from experts who've helped hundreds of thousands of business owners with questions and concerns just like yours!
Get answers within 2 business days
You won't be stuck waiting for a response; an answer is guaranteed within 2 days so you can make decisions quickly!
Unlimited questions and answers
Never worry about hitting a monthly limit or paying more for answers; ask as many questions as you want, as often as you want!
Get answers through the GoSmallBiz mobile app
Search frequently asked questions, submit new questions, and get answers directly through your mobile device for insights on the go!
Get matched with a qualified attorney in your area for any legal need in your business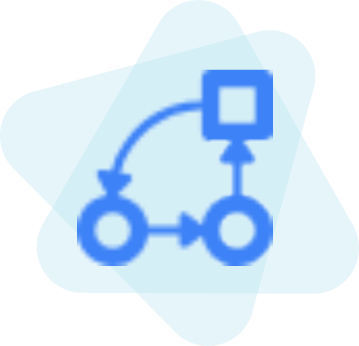 Nationwide network of attorneys
Our team will connect you with the best fit based on your location, language preference, and specific legal need.

Exclusive discounts on legal services
Members receive 40% off attorney's standard rate, with select services provided free, including initial consultations, document review, and more.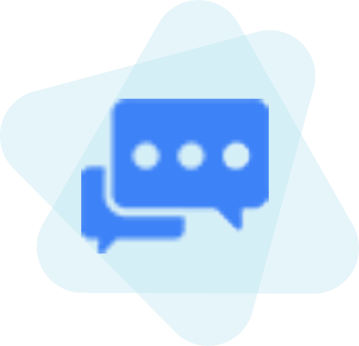 Get help with common business legal needs
Including employment matters, intellectual property, tax law, workers' compensation, registered agent services, and more.
Stay current with the newest web trends and technology.
Simple, template based platform
You don't have to be an expert to build a website; just find the template that fits your business and easily add the text, photos, and videos you want!

Fully responsive design
Every template will display your site perfectly on any device – desktop, laptop, tablet, or smartphone!

Free website hosting included
Put your business online without breaking the bank, saving hundreds of dollars every year on hosting fees!
Customer Relationship Manager
Building a business is all about relationships. Use our CRM to streamline your sales, marketing, and communications.
Create detailed records for clients and prospects
Increase sales opportunities by building and strengthening client relationships!
Email marketing integration with Mailchimp
Plan, schedule, and personalize your email marketing campaigns to develop customer loyalty!
Lead tracking and rating
Identify your most effective marketing and sales channels to get the most out of your marketing budget!
Digital Marketing Dashboard
Monitor your business's key online performance indicators in real time, in one place.
Custom dashboard
Choose from a wide variety of pre-built widgets and tracking tools to get just the data you want!
Social media integration
Measure engagement and post directly to Facebook, Twitter, and LinkedIn from your dashboard!
Google Analytics integration
Track your website's performance and identify ways to better engage your visitors online!
Make sure your business is keeping up online, from your website to your digital marketing and more.
Comprehensive analysis
Get professional insights on every part of your online presence, including your website, social media, and SEO!
2-day guarantee
Every analysis will be completed and returned within two business days!
Detailed, written report
Use the final report's detailed scores and specific recommendations to prioritize improvements!
Get all the HR documents you need in one place to save time and money.
Customized employee handbooks
Build a handbook that meets your business's needs!
Build a wide range of documents
Find everything from office policies to job descriptions to employee review forms!
Template-based platform
Browse hundreds of available templates and edit your document to meet your needs!
Maintain your corporate minutes and keep your business compliant.
Step-by-step wizard
Easily draft and review documents, and store them digitally!
Compliance calendar management
Keep track of meetings, compliance events and other important dates!
Extensive template library
Access hundreds of state forms and other documents!
Communicate easier, faster, and more clearly using our library of forms and letters.
Extensive document library
Find the documents you need, like debt collection, intellectual property, waivers, licensing agreements, and more!
Wizard tool to create and edit forms
Easily plug in key data to generate an entire document, and edit any part of the template you use!
Get a full review of your business's next steps.

Comprehensive business assessment
Get a thorough breakdown analyzing your responses based on a range of categories.

Specific insights and advice
Take action to improve and grow your business with advice based on your responses.
Every business needs a plan. Create a roadmap for your business's future and track your progress with our award-winning business plan software.
Industry-specific plan templates
Build a business plan designed around the needs of businesses like yours!
Step-by-step wizard
Easily enter information to build your plan, with on-demand expert video guidance!
Financial statements and projections
Create financial statements like income, cash flow, and balance sheets, with multi-year projections!
Never stop learning. Use our course library to develop your own skills and train your employees.
Broad library of topics
Access lessons on starting, running, and growing a business, funding, organizing, and more!
On-demand video lessons
Manage your own time and view courses when you need them with instant access!
Learn from industry experts
Each course was designed by subject matter experts, delivering information you can trust!
Wherever you are in your business journey, GoSmallBiz.com has the advisors, tools and resources to help you overcome the most important challenges you face every day: getting more customers and growing your revenue.